Car Loan Guide for New Zealand car purchasers
Car loans are one of our most popular personal loan types, and for good reason. Kiwis rely on their personal vehicles to get to work, manage their family commitments and coordinate their weekend plans. In rural areas of New Zealand, cars are a necessity to get from A to B. Even in our larger cities, many locals still rely on their personal vehicle as unreliable public transport can cause headaches when trying to get from point x to point y on time.
With cars seen as a necessity by many consumers, it's no wonder that car loan applications were up 17% recently. People need to prioritise getting to and from work and paying their rent or home loan. With high inflation and rising interest rates, household budgets have been squeezed recently, and car loans can be an option to replace, upgrade or maintain an existing vehicle.
Our Car Loan Guide for New Zealand Car Purchasers will explain the different types of car loans and how they work. We'll also dig into whether it is worth getting a car loan.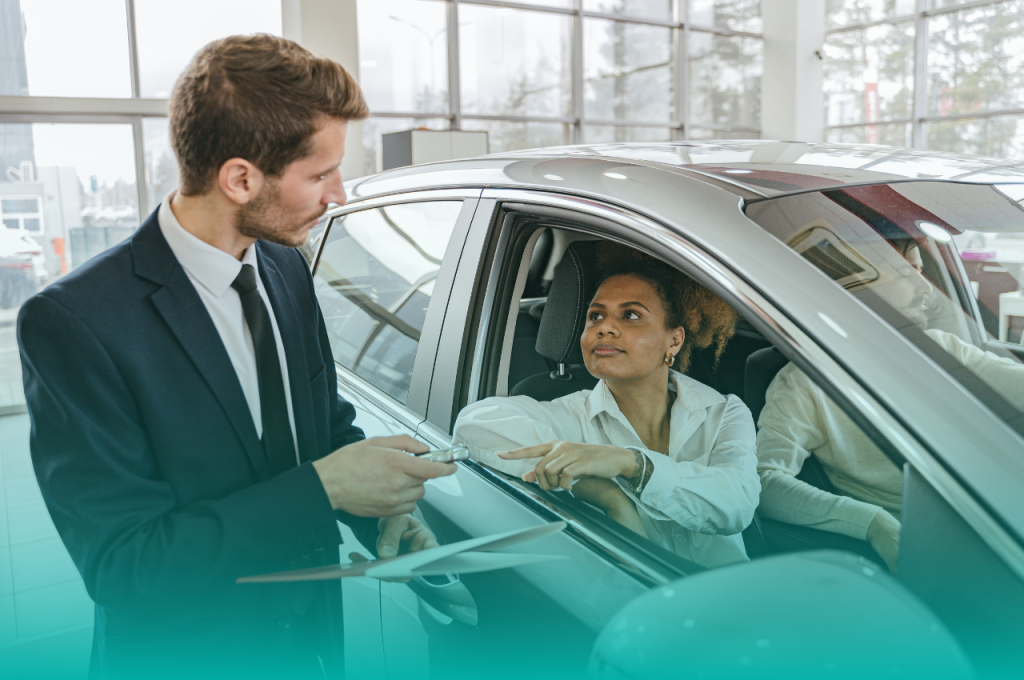 What is a Car Loan?
Car loans or vehicle loans are a type of personal loan you can apply for in order to purchase a new or used car. You can also use it to maintain an existing vehicle. This is great news for people who have a car accident and need repairs done, or take their car in for a warrant of fitness and need an unexpected amount of work completed to get their vehicle back on the road.
Car loan applications at an online lender such as Nectar can be helpful as they can process your application quickly (seven minute applications) and you could receive approved funds into your account the same day. Same day finance can be really helpful if your mechanic has a tight window to turn around repairs, or you need your car back on the road as soon as possible.
A car or vehicle loan does differ from a car dealer finance loan. This is when a car dealer signs you up for car finance as part of your vehicle purchase. We strongly recommend you do your research and compare interest rates and payment terms before agreeing to any finance arrangements. Personal loans can often be cheaper and more flexible than car dealer finance.
How To Guide: Is it worth getting a Car Loan?
This guide covers some of those common questions and issues our customers tell us about. Let's simplify car loans and tackle some of those big "I've always wondered…" questions.
Buy a new or used vehicle?
There are a few key considerations here: your available budget, reliability of the car you're purchasing, resale value and the annual running costs of your vehicle (petrol, insurance, maintenance and so on).
The second hand car market has changed in recent years. Later model cars are holding their value with supply chain issues and car shortages impacting demand in New Zealand, making a new car purchase more attractive than ever. Do your homework and know your numbers before you rush into a car purchase.
Fix or replace your vehicle
It can be tempting to replace your car with an upgraded model, but it may make better financial sense to fix the car you own. Depending on the work needed, and the cost of the replacement vehicle you have your eye on, work through the numbers to see what option works best for your budget.
Time might also be a factor. You might prefer a quick fix, rather than go on a waiting list or go through a lengthy negotiation process for the vehicle you'd prefer. Check out our blog post on car loans for car repairs for more information.
Upgrade to a hybrid or electric vehicle?
If you have the budget for a hybrid or electric vehicle, the savings you'll make on running costs can be compelling. For others, the reasoning could be for environmental reasons, and wanting to 'do their bit'. To get a better feel for upfront costs, ongoing costs and safety ratings, check out the Gen Less Total Cost of Vehicle Ownership Calculator.
New Zealand Government rebates (Clean Car Discount) may also be a deal breaker for your budget, so make sure you do your homework before making a final decision.
Emergency vehicle purchases
When cars are a necessity for many to make their work commute, a car accident or an expensive car repair bill can be a disaster. This is when accessing money quickly for a new or used vehicle, or to finance car repairs can really come in handy. A quick online Car Loan application and money in your account the same day can be a lifesaver, especially if it's combined with flexible repayment options.
Car Loan or Car Finance?
A car loan is a personal loan for a car purchase or car repairs, whereas car finance is finance offered by a car dealer. A car dealer can't help you finance vehicle repairs, just finance the car you intend to buy from them. A car dealer finance arrangement may also require an upfront deposit or a trade-in of your old vehicle.
An online Car Loan is typically quicker to process and provide approved funds quicker to your bank account. Payment terms can be more flexible with car loans, and can offer more attractive interest rates than car finance options through a car dealer. Make sure you understand all the fees and charges before committing to apply for any type of finance.
Can you afford a car loan?
Thankfully there are simple online car loan calculators available that take the guesswork out of whether or not you can afford a car loan. This is an easy way to reassure yourself that you can afford the required repayments. If you're still unsure, contact our friendly team to discuss your personal situation.
Car Loans and Credit Scores
Demonstrating that you have consistently made regular repayments on debts that you owe, can lower your credit limit over time. Applying for a car loan won't be detrimental to your credit score, providing you don't apply for credit every other week. Showing you can regularly repay it though, can help lift your credit score.
Risks of getting a Car Loan
The key concern about taking on any new debt is the ability to service it or make the required repayments. A responsible lender will review your financial position, income and outgoings to make sure you have the funds available to make repayments. This guide provides lots of information about how to research the finance options available to you, and links to calculators to help you decide if you can afford a car loan too.
Sorted explains their top tips for managing a car loan.
Beware of additional insurance offered at car yards
Be wary of car dealer insurance offers such as mechanical breakdown insurance, guaranteed asset protection, credit contract and payment protection policies. A recent Consumer article explains that many of these policies include conditions and exclusions that aren't good value for money. We encourage you to consider your current vehicle insurance policy, membership to an automobile association and the Consumer Guarantees Act that may provide you with adequate protection for many of these scenarios.
How much can I borrow with a Car Loan?
With Nectar you can borrow unsecured up to $30,000, or as little as $2,000. Use our Car Loan repayment calculator to find out how much you could get. What's more, our loans are unsecured and you won't have any penalties on early repayments.
Getting started with Nectar
Need a great rate on a Car Loan? We'd love to help with your personal loan requirements. Check out how much you could borrow and learn more about our personal loans. You can get started with Nectar and get a personalised loan quote online which will include your interest rate, maximum borrowing amount and repayment options. Borrow better, faster today!*
*Nectar's lending criteria and responsible lending checks apply.