Top renovations that add the most value to your home
Thinking of selling your home? Growing family? Working more from home? Wanting to take advantage of low-interest rates to get some much-wanted renovation projects completed? There are lots of reasons why you might want to tackle renovations on your home this year. With a hot property market, more and more people are renovating for resale – making some simple changes and cosmetic updates can make all the difference to your final selling price.
Before you wrangle family and friends for a demolition session though, make sure you do your homework and understand what you're trying to achieve, who your renovations will appeal to (in terms of prospective buyers) and have a clear understanding of what your renovations will cost.
A danger for eager home renovators is overcapitalising or spending more on home renovations than you would see the return for when you sell your property – in other words, you may not cover your costs or make money on your renovation.
This article will help outline the benefits of renovating your home and the options available to finance your home renovation project.
Before you renovate your home for resale
Budget and timelines are important to consider when you're tackling a renovation project. When are you wanting to sell up? Can you realistically complete your project in that timeframe, especially if you need external tradespeople to work on the project (there can be some long wait times on tradies in some regions).
Getting a valuation
In terms of budgeting, will the costs of a renovation generate additional profit when you do sell your property? Organising a professional, registered valuation can help you solve some of these budget questions. A valuer will be able to provide current market information for your suburb and indicate how much additional value an extra bedroom or modernised kitchen will add to your property. They should also be able to provide information about desirable aspects of your property – home office space, extra living space for families, outdoor entertaining areas and so on. Attending open homes and chatting to real estate agents will also give you a good feel for these things too.
Futureproofing your renovation for resale
Once you've set the budget and timeline for your project, take a moment to consider the style of your renovation. While you may love bold wallpapers and colourful feature walls, they may not be as appealing to future owners. It's generally recommended to keep your renovations neutral and on-trend so your home appeals to as many buyers as possible.
Financing your renovations
Now, onto finance. You may need to consider a loan to achieve your renovation. Make sure you allow a small contingency for project issues that may come up, or items you've under-budgeted for. Remember, there are finance options available if you do blow your budget too. Nectar can provide small personal loans* that you could use to top up your renovation budget if needed.
The top renovations that add value to your property
Broadly speaking, renovations that add size, space, value or street appeal are well worth considering. Projects that improve the flow and liveability of a property are also worth investing in, as are practical improvements that bring your house up to current Building Code standards or improve your home's heat retention or structural integrity. In short, adding another bathroom, bedroom or living room can be safe bets to add value, while enlarging living spaces, landscape gardening and double glazing can all add to the resale value of your home.
The risk of overcapitalisation can be overcome with thorough research, planning and budgeting. If your goal is to sell up, are the expensive finishes and gadgets going to add to the overall sale price? Better to stick to investing in quality workmanship, but leave it to the new owners to provide the finishing touches that are to their taste.
Unexpected project costs can also crop up when you haven't done your due diligence upfront – can you realistically remove that structural wall to open up your living space? What are the knock-on costs for making that change?
You may assess your property and decide you're better off to save yourself the time and hassle of managing a renovation, and sell up and leave that project for the new owners. By commissioning a builders report and making any urgent repairs, you can then sell your property and move on to your next project. If you think you can make a tidy profit by investing in a renovation, read on for our top tips for adding to the resale value of your property.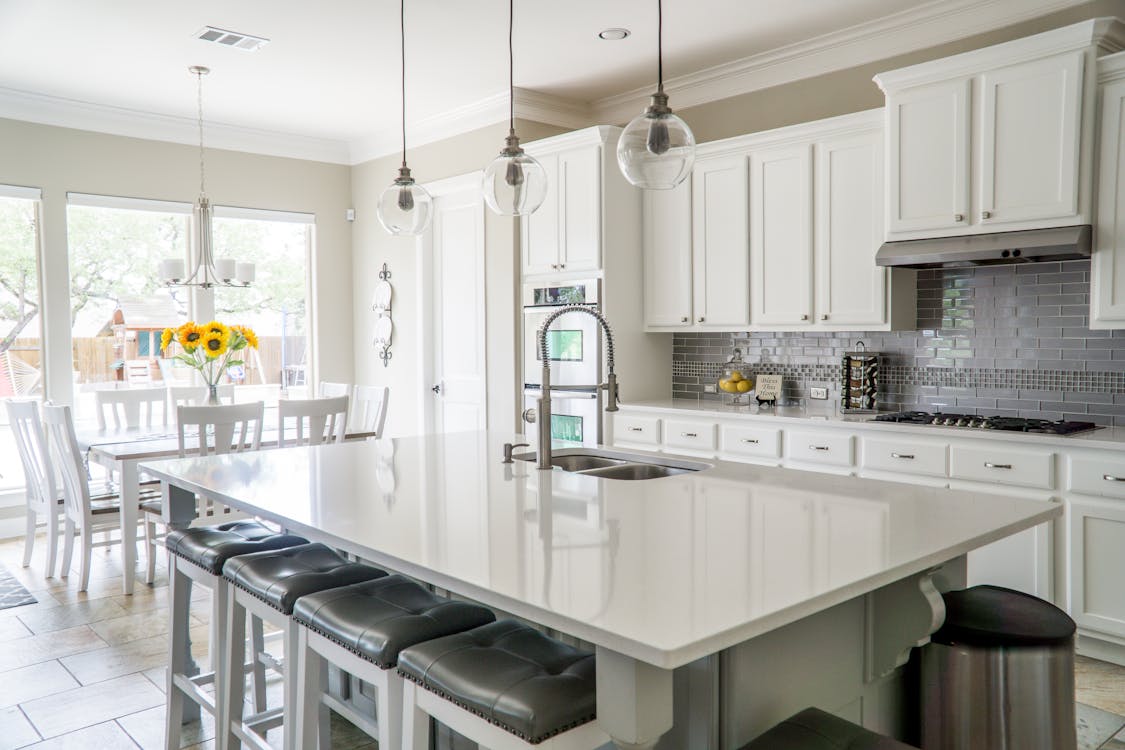 1. Kitchen renovation
For many prospective buyers, the kitchen can make or break the likelihood of a good offer. While they can be pricey to upgrade, outdated kitchens can put off prospective buyers more than any other living space. You can remove this barrier with some simple updates that can really lift the look of your kitchen. Repainting chipped, scratched cabinets and modernising drawer pulls and tapware are all inexpensive ways to update your kitchen. Swapping out light fittings, benchtops or flooring is slightly more expensive but could make all the difference in a simple kitchen update. Upgrading older appliances for newer, modern ones can also be helpful in adding some wow factor to a kitchen.
Kitchen storage is a common bugbear, so if you're able to add additional storage with kit set cabinets or shelves from your local hardware store, these can make a big impact. For some kitchens, a simple freshen up with a fresh coat of neutral paint or updating a splashback can bring a kitchen from the 1980s to the 2020s with minimal effort. Try to avoid expensive or bold choices like coloured tile or finishings to give your kitchen a broader appeal.
2. Improving your street appeal
Street appeal is essentially the first impression of your home. The cracked driveway, scratched front door or overgrown front hedge won't help prospective buyers feel an instant connection with your home. Street appeal can be improved with a coat of paint, gardening or more significant landscaping, so objectively consider what improvements you need to prioritise, what you can do yourself, and what you may need to outsource.
Start with where your property meets the street or footpath. Are fences well maintained and painted? Do paths and driveways need repairs or just a quick water blast to tidy them up? Are there simple things you could do like repaint your front door, or add a couple of planter pots to make your front entrance more inviting?
Pruning overgrown trees, or adding some simple hedging plants or flowers can make a real difference, even if these are added just before you put your home on the market.
More costly jobs might involve painting your house or roof, recladding or fencing your property, or adding or extending a deck or outside area. Before committing to these more expensive projects, do seek external advice about whether these will add value to your property. Assessing other properties in your neighbourhood for what buyers might 'expect' can be useful too.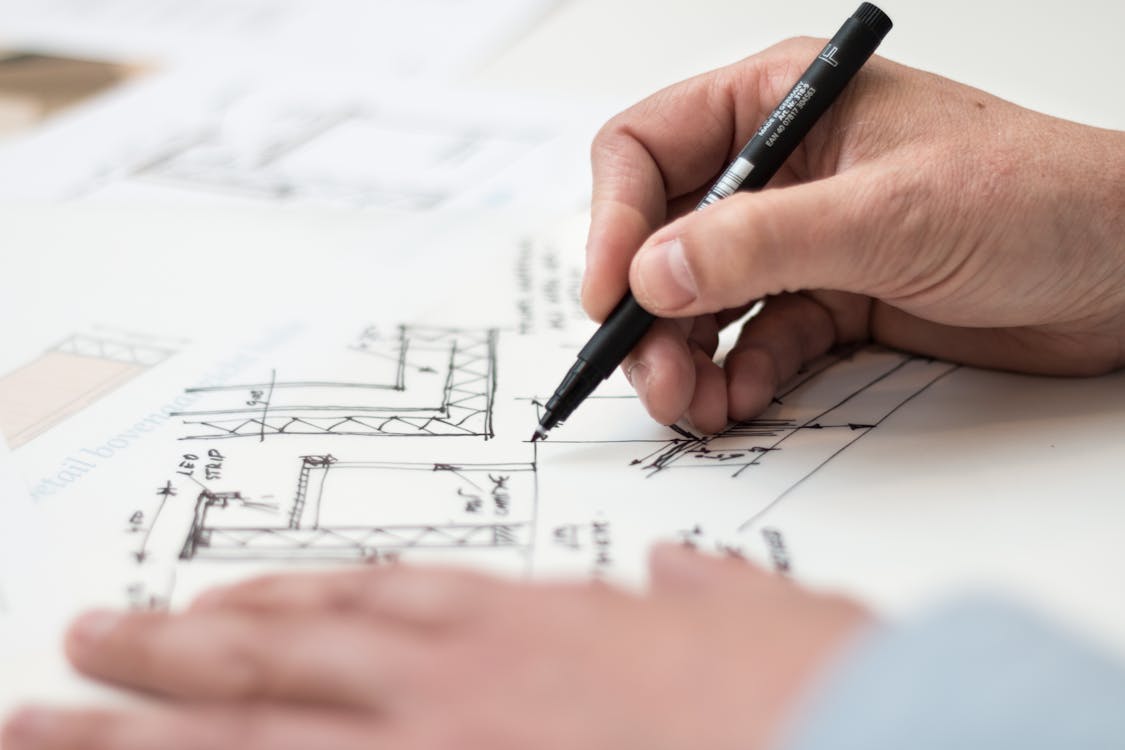 3. Adding square footage to your home
Larger budget projects include house extensions and reconfigurations of existing rooms. They may result in a larger return on investment, so they're worth investigating. Perhaps you want to add a bedroom, create a home office, make an existing living area more spacious, build a garage or add another bathroom. These projects should all add value to your property, but you'll want to make sure that you can get your money back when you do sell the property.
Do your research on the increase in capital value, talk to your local council about consents you'll need and the timeframes, and seek multiple quotes from tradies when you scope the project. Recent building consent changes mean that more work is able to be conducted without formal building consent. This is good news for homeowners wanting to action smaller projects, and for keen DIYers. The rules apply to building work such as carports, awnings, verandas and single-storey detached buildings like a sleepout or garden shed.
Larger projects come hand in hand with a heftier price tag. Homeowners may want to consider applying for a home improvement loan to help them finance the project, or make sure they have a financial buffer in case the project goes over budget. With Nectar, you'll get a response within an hour of applying online, and funds into your account within 24 hours.* You also have the flexibility for the term of your loan, and no penalties if you repay early.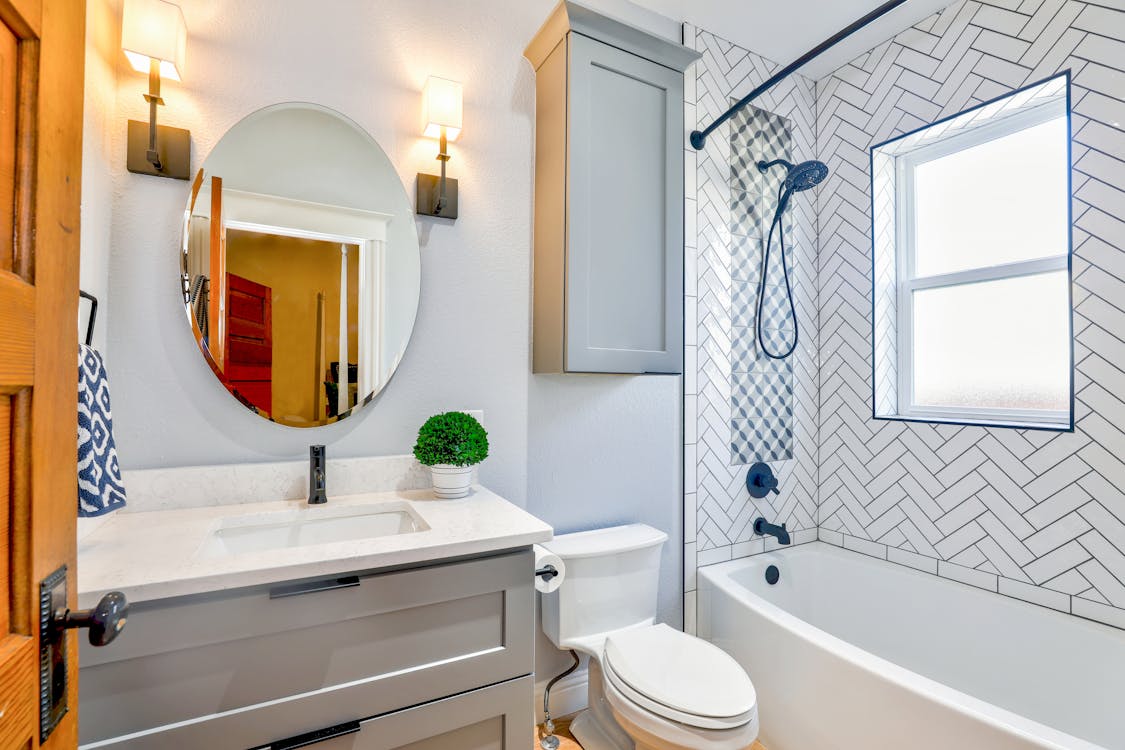 4. Bathroom renovation
Much like your kitchen, outdated bathrooms are often seen as expensive projects to commit to when you're house hunting. Quick fixes can include a coat of fresh paint, new flooring, or modernising your tapware.
More extensive renovations to your bathrooms will need to be done with the help of a licensed plumber. So, if you want to swap out a shower or toilet, or add a bath, you'll need to get the pros in to help. Significant changes to wet areas do need to be up to the Building Code.
Swapping out old fixtures for new ones can be reasonably costly, but can make a huge impact on potential buyers. Transforming a dated bathroom to a modern sanctuary may just give your property the edge on similar properties for sale in your local area.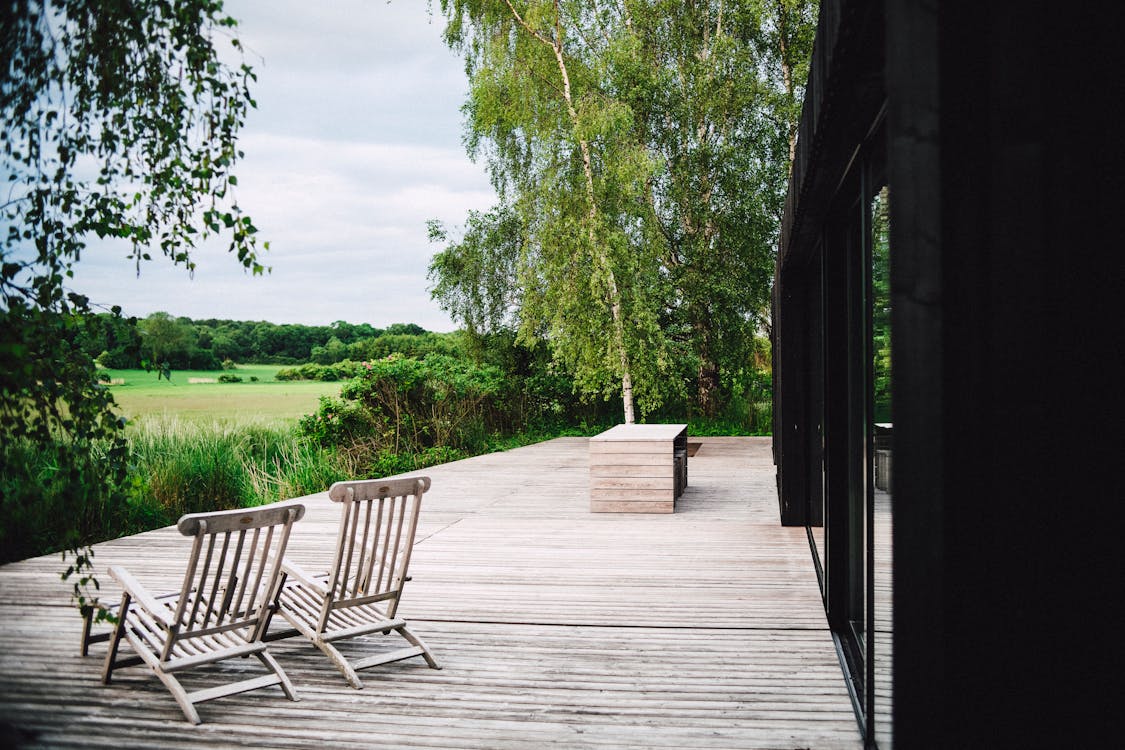 5. Improving outdoor living areas
Whether you need to extend a deck or add another, Kiwis love indoor/outdoor flow and outdoor entertaining areas. Keeping any outdoor additions simple will enable new owners to add their own personal touches. You may want to consider practical solutions such as privacy screens or sun cover though. Thought about in the right way, outdoor spaces can become an additional room to enjoy.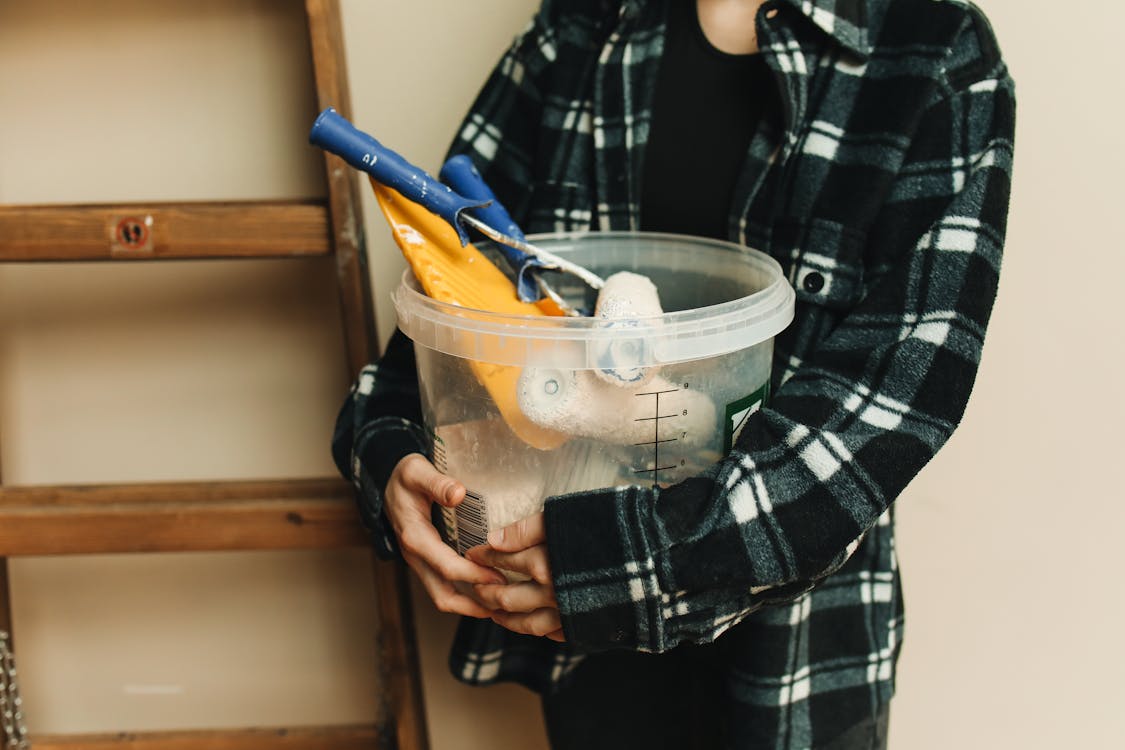 6. Get any repairs done
Broken window latches, a leaky roof or wonky gutters can be a let down for excited home buyers. Get those home maintenance tasks ticked off well ahead of putting your home on the market. Pre-purchase inspection reports are commonplace, and potential buyers will pick up on these repair jobs. Make sure your home is up to the Building Code before you put it on the market, and save yourself negotiating with vendors further down the track.
Getting started with Nectar
If you're keen to kick off your home improvements and add value to your home, find out how much you can borrow today.* Having ready access to your project budget can be hugely helpful in managing the differing payments for your tradies and deposits for the materials you'll need. You may have upfront design costs you need to pay quickly before the tradies can even get underway. Get started with Nectar for an instant quote and rates. Borrow better, faster today!*
*Nectar's lending criteria and responsible lending checks apply.