Financing your home renovation in NZ
Renovating your home is a major decision, almost as important as buying it in the first place. Renovations can be expensive, especially if they involve kitchens, bathrooms, changing living spaces, or adding another floor to your home. Unexpected costs like engineering reports, architect fees, and council compliance can strain your budget during a simple renovation.
Thankfully, there are many ways to finance your home renovation.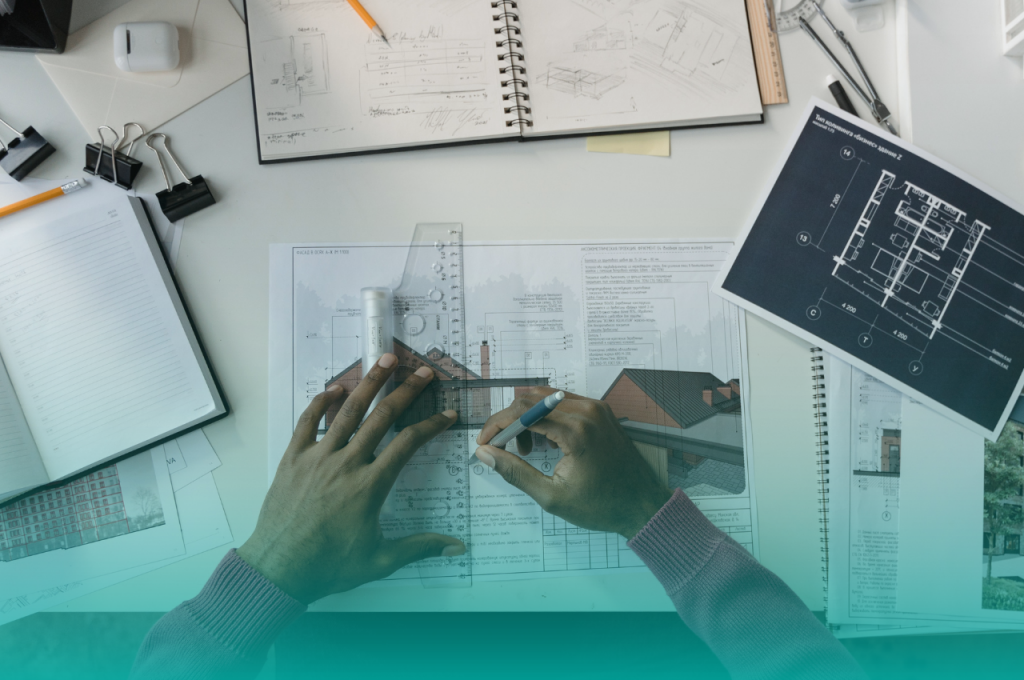 Where to start?
A good starting point is to work out how much your renovation is going to cost. For big renovations, you may need a draughtsman or architect to make drawings for accurate cost estimates. Get quotes from different builders, glaziers, plumbers, and electricians to compare costs and save money when planning your budget.
Be realistic about the fixtures and fittings you want too. There can be a huge difference between a standard bathroom vanity and a premium model with a quality, high spec finish.
Once you know the costs, you have two options. You can either do the renovation all at once or spread it out over time. This will help you control your expenses and manage your cash flow. There can be cost benefits to consider in completing all the work in one go – it depends if you can streamline the number of times you need your contractors onsite, or whether you want to live in the property while you're project managing the renovation.
Incorrectly calculating the project's cost can lead to overspending or running out of money before completion. To avoid problems, establish your maximum budget for the project. Additionally, allocate a small additional amount as a backup plan. Lastly, thoroughly research your financing options.
Learn about the benefits of renovating your home below. Discover the average costs of common renovations. Explore the various finance options available to you.
What are the benefits of renovating your home?
The immediate benefits that come to mind are an improvement to your current living conditions. Simple changes can improve your quality of life immediately. Think about the immediate impact of repainting or new carpet, adding a ventilation system or double glazing your home. Replacing ineffective heating with a cost-efficient heat pump is another quick win to improve your home quickly.
Home improvements or home renovations often crop up as you move to a different stage in life. A growing family can often lead to creating another bedroom or living space. Working from home can require a home office. You might reconfigure your home layout when the kids leave home.
We often progress a renovation project, knowing that we're adding capital value to one of our most important assets. The resale value of your renovated home should not be underestimated. It can often be the way you can access finance to make the changes you want to make.
Home safety and home improvements that reduce your ongoing expenses are important benefits too. Peace of mind comes with updating your electrical infrastructure, or replacing your roof to eliminate leaks. These maintenance tasks are likely to save you money in the long run.
Improving the energy efficiency of your home is important too. Insulation, double glazing, updating hot water systems and your ventilation system can all help your home perform better. Even better, they'll lower your ongoing monthly expenses too.
Owning a home does require a degree of needing to maintain your asset.
What are average house renovation costs?
Working out the cost of your renovation can be a daunting task. There are tools and professionals to help you navigate the process. There is plenty of help available to ensure you consider all you need to, before you kick off the renovation process.
There are a number of key factors to consider when working out your house renovation costs. They can include the size of your project and the type of work undertaken. Typically, a bathroom renovation and kitchen renovation are more costly than a bedroom or living room refresh. The age of your house can be a factor, as well as the difficulty of the job.
You may be able to do some elements of a renovation project yourself. For other parts of the project, you'll need to pay professionals to complete the work.Relining and repainting a bedroom is a very different project to a kitchen renovation. A kitchen renovation may involve installing whiteware, fixtures and fittings. We had a play with a handy renovation calculator to work out the costs of some common renovation projects for you.
Bathroom renovation
Based on a 10m2 project needing minor modifications (replace basin, shower and bath, update flooring and repaint), you need to allow for a project cost of $10,000 – $21,000.
Kitchen renovation
Based on a 15m2 project needing major modifications (replacement and reconfiguration of major appliances, allowing for reconfiguration of gas, plumbing, electrical and all new fixtures and fittings). Costs can be anywhere from $21,000 – $95,000.
Exterior renovation
Based on a 150m2 house, exterior painting of the walls, trim and roof can be anywhere between $24,000 and $44,000. The cost variance can depend on the condition of your exterior and how much 'prep' your painter will need to do.
Addition of structures to your property
You may want to add a sleepout to your property to use as an extra living or sleeping space, or as an on site home office. A small 10m2 sleepout can cost you anywhere between $11,000 – 17,000. As of August 2020, anyone can build a sleep-out, carport or shed up to 30 square metres without needing council permission..
Blowing your budget
Even the best planners and organisers can't always anticipate the unexpected. Hidden costs can crop up even on the smallest of projects. Rotten flooring in older bathrooms, structural issues or poor workmanship from a previous renovation can all add to your total project costs.
It is always a good idea to allow a contingency fund in your project budget so you won't be caught by surprise.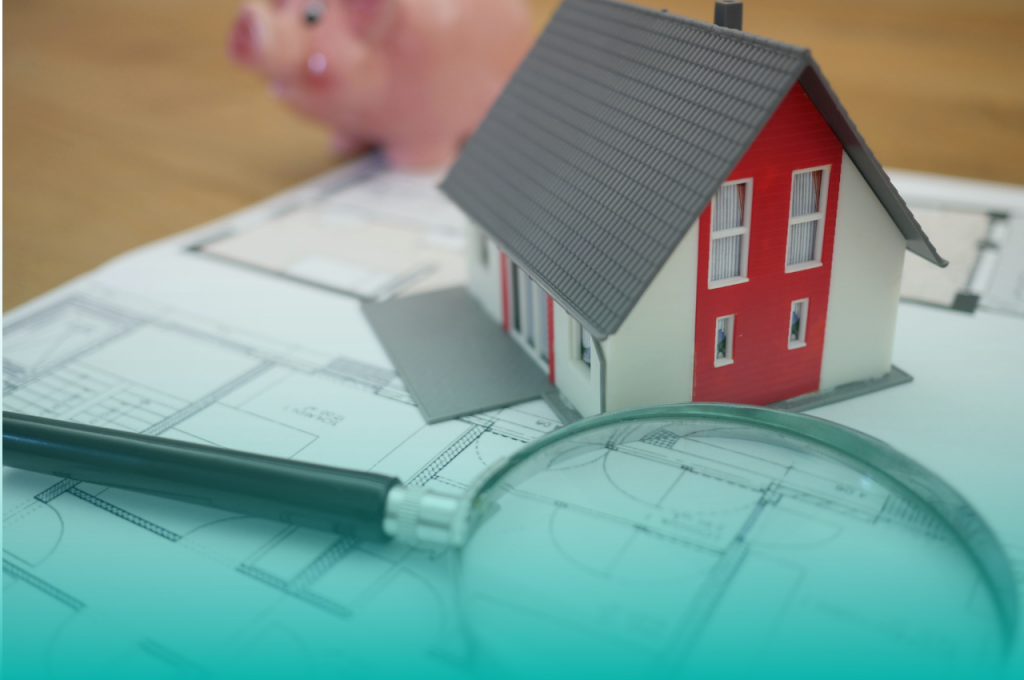 6 ways you can finance your home renovation
If you don't have the money to pay for your home renovation, there are ways you can finance it.
Personal Loan
A personal loan provides you cash to pay your tradespeople for the work they're doing and the materials you need. It also gives you the comfort of having cash flow available, should there be unexpected costs that arise during your project. This offers the option to keep your savings aside for other personal expenses that may come up.
A personal loan application considers your credit history rather than the equity available in your home. You have more flexibility over how you spend your personal loan. It is a great solution for new homeowners who haven't built up equity in their home yet. A personal loan can be a great solution for urgent upgrades and repairs that come up unexpectedly.
With a personal loan lender like Nectar, approved funds can be in your account within the same day. A Nectar loan also allows you to better manage your cash flow. You will make regular repayments and know what you need to repay. If you find you have more funds than you need, you can pay it back sooner with no extra charge.
Refinance your home loan
A home equity loan, or mortgage, allows you to borrow money against your current home's equity, for a specific project. Often, your lender will require quotes for the work you're planning on undertaking. Your lender will also need to know that the project has been completed.
Refinancing is available for large and small projects. You may only require a loan top up for a small renovation project. A second home loan may be required for a large renovation project.
Refinancing your home loan makes sense if you have a larger renovation project planned. You'll also need to have equity in your home. Work with your lender to make sure you can service the larger home loan repayments. And be mindful that you won't have much flexibility in how you use the additional funds you receive.
Accessing Government support
Some home maintenance and repairs can be funded by government grants. If you receive a WINZ benefit, pension or NZ Superannuation, you could apply for up to $1,000 in financial support for repairs and maintenance.
EECA funding is also available for heating and insulation. So if your renovation plans include a wood or pellet burner, heat pump installation or insulation, this is worth investigating.
Accessing government funding is likely to have restrictions around the contractors you can use, and follow a careful application process. You may also have to repay the funding at some point in the future.
Using your personal credit card
Using your credit card to pay for minor home renovations may well be the simplest option to finance your upcoming project. Credit cards often have higher interest rates than other types of bank lending and rigid repayment terms.
A credit card might be useful for purchasing the supplies and materials you'll need for your project. Check that your chosen tradespeople accept credit card payments though. Cash advances on your credit card to pay your contractors with cash can quickly escalate your interest charges.
Construction Loan
Some types of projects, such as brand new home builds, may qualify for a construction loan. However, this type of finance is also worth looking into if you're looking at a significant addition to your home.
Construction loans don't pay out a lump sum of money. They have a staged release of funding, which can have the benefit of staggering your interest payment commitments too. Often the construction loan is paid directly to your builder or construction company.
Using your personal savings
Deferring projects until you've "saved up" enough money is one option. For some maintenance and repair projects that can mean that the job scope can blow out.
It can be cheaper to action repairs when they first become an issue, rather than leaving them to get worse. This can lead to other issues. For example, a leaking pipe can cause rotting floorboards if left unfixed for a long period of time.
It may be that you can supplement your savings with another finance option. By using your savings first, you'll save on interest costs. Or keeping your savings in reserve, to offset any budget blowouts and avoid other finance options.
Our work habits are changing to people having more flexible work practices (and working from home more). We are spending more time at home, and want our homes to work better in this flexible working world. Renovations are often a cheaper alternative to moving house to get what you want from your "dream house". Just do your homework first to ensure you understand the upfront and ongoing costs of your project.
Financing your renovation doesn't need to be difficult. Good research and a solid plan can take much of the stress out of such a big decision.
How much can you borrow with a personal loan?
With Nectar you can borrow unsecured up to $30,000, or as little as $2,000. Use our loan repayment calculator to find out how much you could get. We offer home improvement loans for your home renovation project, and emergency or urgent loans to meet your cash flow needs.
Getting started with Nectar
Do you need a great rate on a personal loan? We'd love to help with your personal loan requirements. Find out how much you could borrow and learn more about our personal loans. You can get started with Nectar and get a personalised loan quote online which will include your interest rate, maximum borrowing amount and repayment options. Borrow better, faster today!*
*Nectar's lending criteria and responsible lending checks apply.