What is a Money Personality?
Have you ever thought about your money personality? What is your relationship with money or mindset about your personal finances? How do you approach spending and saving? Do you chat about your personal finances regularly with your partner, housemates or family? Are you happy to have open conversations about the money you earn and how you use it, or is it a private subject, that you keep to yourself and only those that really need to know? Was how much you earned and the level of debt you had a taboo subject in your household growing up?
Some people have complete control and confidence over their finances. Others may have a partner or family member that oversees their finances and makes the big financial decisions. Confidence in your approach to spending and saving can be hugely empowering for people. Often the first step is understanding how you approach money. Remember, your Money Personality can change over time too, as your priorities change or you have different financial commitments.
By understanding our Money Personality, we can embrace and learn from our spending and saving behaviour, and actively modify our behaviour if we need to. Knowledge is power!
In June 2023, Te Ara Ahunga Ora Retirement Commission commissioned and funded AUT's study of New Zealanders' personality traits to create Sorted's Money Personality Quiz tool. The study found that people's inherent personality traits, money values and attitudes are linked to their financial decision making. Having insight into your Money Personality is useful to understand and improve your money management and financial wellbeing.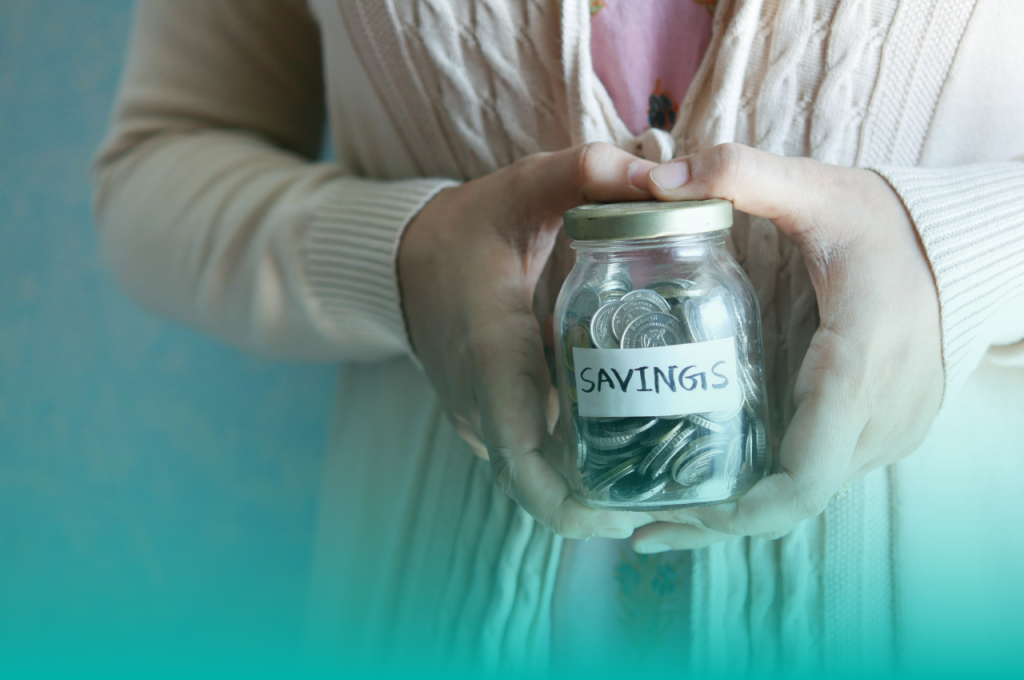 What are the five Money Personalities?
The study has defined five key personality types, when it comes to understanding money and making financial decisions. Which of the below do you identify with?
1. Enterpriser
28.6% of respondents were future-oriented, enjoy looking after their finances and are proud of being wise with their money. They don't spend or give money when they can't afford to. They aim to maximise their savings and make a return on their investments.
An Enterpriser is likely to want to maximise their savings and gain a return on their investments, and won't consider getting into debt without a good reason (e.g. applying for a mortgage to own their own home). They will be keen to upskill their investing knowledge and ways to plan for the future.
2. Contemporary
10.4% of respondents identified themselves as spenders. As such, they engage in impulsive emotional spending, and are generous even when they cannot afford to be. This personality group doesn't enjoy managing money, preferring to 'live for today'. They may experience financial hardship, but are keen to build better financial resilience.
By working on their money mindset, and improving their financial knowledge, Contemporaries will be able to build their confidence, and savings, then take a passive (set and forget) approach to their financial affairs.
3. Socialite
19.5% of respondents enjoyed managing their money and taking financial risks. They like to have nice things and share their wealth with others. These are the most outgoing group – seen as joyful risk takers. Their goals trend toward short term financial objectives (new car or holiday), rather than considering the longer term (retirement, paying off the mortgage and so on).
A Socialite may explore active investment strategies and consider riskier types of investments or ways of paying for the things they want – Buy Now Pay Later, credit cards etc. They do have enough financial knowledge to want financial resilience too.
4. Minimalist
33.7% of respondents were conservative with risk, naturally frugal, and confident with their saving ability and money management. They have good basic financial control, but tend to only save for short term goals, rather than looking forward to the future.
Minimalists don't make their money work as hard for them as they could. Upskilling on their financial knowledge will enable them to benefit from learning about low-cost, passive investment strategies, and build their long term financial security.
5. Realist
7.9% of respondents were very conservative with risk and value money highly. However, they are not confident with their money management. This is the most introverted group, who monitor their finances closely but do not enjoy money management, possibly because they don't have the financial skills to do so. Their goals tend to be around short term savings and building their financial resilience.
Realists don't like making money decisions. This is a group where automating bill payments and savings account contributions will have high appeal.
Make better financial decisions
Do you identify with one or more of these Money Personalities? Are you keen to start making better financial decisions? The AUT study showed that knowing what to do with your money and actually doing it are very different things. Having knowledge about your money and how to use it best is financial literacy. Financial capability is actually using that knowledge to improve your financial situation.
The good news is that we can all become financially literate and financially capable. Self awareness regarding our strengths and weaknesses when it comes to managing money is important to making the changes needed.
For example, do you struggle keeping on top of multiple debts due to your tendency to be a Contemporary? Consider using a tool such as a debt consolidation loan to simplify your debt management, and streamline your payments with a single, regular payment each pay day.
Perhaps you're a Socialite with a strong income, who loves to splurge on the nice things in life when they want to, because they know they have the means to repay any debt they might incur to do so. A Nectar personal loan may be the perfect solution to finance that last minute overseas trip, or upgrade your car. Loan top ups are available to those who pass our lending criteria, easily via our Nectar App.
If you're a Realist, you'll love that Nectar offers debt repayment flexibility. We don't penalise our customers for paying their loan off in lump sums, or making additional repayments throughout their loan term.
What's your Money Personality?
Check out the Sorted Money Personality Quiz to see which personality type best suits the way you manage money. Remember, your personality may change over time, depending on your life stage, changing priorities, your partner's relationship with money and financial independence as you get older.
Personal finance advice
Unsure of how to manage your money? You can access free personal finance services or pay for professional personal finance advice. The Financial Markets Authority provides useful information on seeking financial advice.
How much can you borrow with a personal loan?
With Nectar you can borrow unsecured up to $30,000, or as little as $2,000. Use our loan repayment calculator to find out how much you could get. We offer debt consolidation loans to simplify multiple debt repayments, and emergency or urgent loans to meet your cash flow needs.
Getting started with Nectar
Do you need a great rate on a personal loan? We'd love to help with your personal loan requirements. Find out how much you could borrow and learn more about our personal loans. You can get started with Nectar and get a personalised loan quote online which will include your interest rate, maximum borrowing amount and repayment options. Borrow better, faster today!*
*Nectar's lending criteria and responsible lending checks apply.