Should You Get a Personal Loan to Pay Off High Interest Rate Credit Cards?
Credit cards are regarded by many to be a necessary financial tool to manage payments in an increasingly digital world. 2.7 million New Zealanders have a credit card to make interest-free purchases and online purchases. Credit cards are often needed to secure bookings such as accommodation or other travel necessities like rental cars. Consumers need to be aware that credit cards come in many different types, like any other financial product. A key element to pay attention to is the number of interest-free days you'll receive and the interest rate charged.
High interest credit cards, much like other high interest debt, should be a concern for Kiwis. If you currently have high interest debt, including high interest credit cards, it may make sense to consolidate your debt to a single, lower interest rate facility, such as a personal loan. Online purchases can still be paid with debit cards or other digital payment facilities such as PayPal.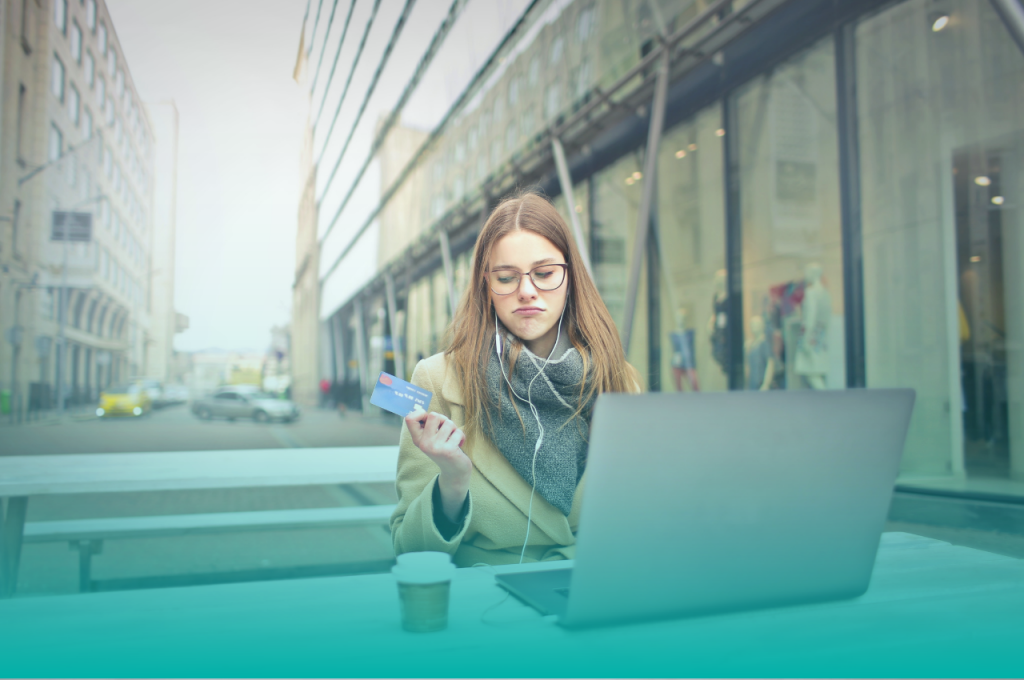 Tips for managing high interest credit cards
Regardless of whether your credit cards have high interest rates or not, there are general rules of thumb you should follow to stay out of debt and on top of your repayments. The Sorted website has more useful information about managing credit cards and other debts.
Understand the interest rate
Credit card interest rates can vary so ensure you're not unwittingly applying for a high interest rate credit card. In New Zealand, you can expect an interest rate to be anywhere from 12% to 25%. The interest can really add up when you only make minimum credit card repayments and are not paying off your initial spending.
Check the fees you'll pay
Lenders can differ in the fees they offer. Application fees, late payment fees and annual credit card fees all add up to the cost of your debt, so know your numbers before applying.
Pay your card off every month
Your credit card lender will provide options for repayments – a minimum monthly repayment, or payment in full. To avoid interest charges, you'll need to pay your credit card, in full, every month.
Rewards and Airpoints
Some people are attracted to credit cards because of the rewards programmes and airpoints earning potential on offer. If you intend on spending significant amounts on your credit card and importantly, paying it off in full every month, this could be an attractive credit card option. Do check the ongoing fees for these programmes, as sometimes the spend required to earn the rewards can be out of reach for the average Kiwi.
Avoid taking out cash on your credit card
A credit card purchase will enable you to take advantage of an interest free period, but a cash advance (taking money out of your credit card account) will incur interest from Day One. If you require cash from a credit facility, there are likely more inexpensive ways to access this, such as a personal loan.
Understand your interest free days
Credit cards often offer an interest free period where you can use the card but not incur interest. This period can differ from anywhere from 0 to 180 days. Depending on when in your credit card cycle you transact on your credit card, you may not get the use of the full interest free period. Know your interest free period before using your card.
Our top 3 reasons to consolidate high interest credit card debt to a personal loan
Now that you understand a little more about how credit cards work and the range of interest rates offered by credit card lenders, it's time to take a look at how using a personal loan for debt consolidation could make a difference to your overall financial position.
Reduce your interest charges
If you're not repaying your high interest credit card in full every month, you'll be paying more interest than you could be. Take some time to research other, lower interest rate debt facilities, such as a personal loan. If you have multiple debts, you have even more reason to explore a debt consolidation loan.
Simplify your debt repayments
If you have a high interest credit card and other debts, it can be difficult to keep track of multiple repayment obligations – how much do you need to pay whom, and when? This can get people into difficulty quite quickly. A simple fix can be to consolidate your debts into one, simple to manage debt consolidation loan. That's one repayment, to one lender, on a regular basis.
For people on a fixed income, or with high outgoings, planning and budgeting for one debt repayment every pay period is much simpler than managing the requirements of multiple lenders.
Flexibility in repayments
Credit card lenders tend to have a one size fits all approach when you make credit card repayments, rather than working around your payday or other financial obligations. A lender like Nectar is able to offer their customers payment flexibility, so if you'd rather pay little and often (say, every week), or a lump sum on the day you receive your monthly salary, you can work with us to agree a payment plan that suits you.
Need some help getting your personal finances in order?
We have handy articles that help you set a household budget and agree your financial goals. Once these are in place it can be easier to see if your current debt arrangements are working for you or against you.
Getting started with Nectar
Do you need a great rate on a personal loan? We'd love to help with your personal loan requirements. Find out how much you could borrow and learn more about our personal loans. You can get started with Nectar and get a personalised loan quote online which will include your interest rate, maximum borrowing amount and repayment options. Borrow better, faster today!*
*Nectar's lending criteria and responsible lending checks apply.