Leverage Technology to Manage Your Debt
Gone are the days of paying our bills by cheque and posting them in the mail, or by queuing at the post office to make a payment. Most Kiwis are now used to setting up a direct debit, or paying a bill by credit card. Online banking is certainly becoming the norm, and in fact, there is little reason to visit your bank these days as so much can be done online using internet banking, or by calling your bank if you need to check a particular detail with a human. The internet has also made other finance providers more accessible. Kiwis are no longer confined to simply chatting with their bank about finance options – many prefer to seek out non-bank lenders for more competitive interest rates, better service, or a wider product range.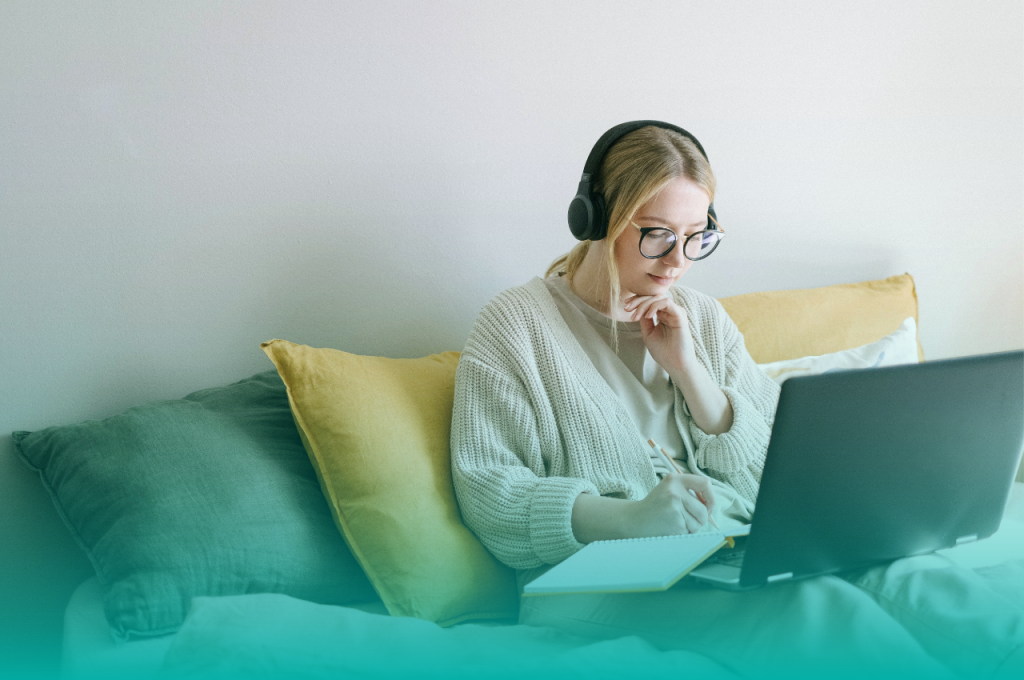 Using technology to research personal loans
With so much of our lives online, researching and applying for finance products, such as a credit card or a personal loan, is now commonplace. By doing so, it means that you can conduct your research when it suits you, and at your own pace. That could be while relaxing on your couch in the evening, or using your phone to research and apply for a product while you commute to work on the bus. Seeking online reviews and customer ratings may be just as important to you as a competitive interest rate. You want to know you'll be getting prompt attention to your loan application and great ongoing service if you become a borrower.
Using online technology to apply for finance
Not all personal loan applications are equal. At Nectar, we're proud of the fact that we can deliver a simple, 100% online personal loan application process, ensuring your experience is quick and convenient. Our 7 minute application process provides a personalised loan quote and if approved, we aim to have funds in your account the same day as your contract is signed online.
How can you use technology to manage your debt?
Tools for managing your debt are readily available online. Whether you need an online calculator, need a household budget in place, or want to set some financial goals, there are a number of online resources and free or low cost apps that can help you manage your debt.
Online resources
Independent online resources, such as Sorted have many tools to guide you on how to manage debt. A Google search will provide you with links to online blogs and articles on managing debt, comparing debt, calculating debt and so on. Nectar has a wealth of personal finance information that can walk you through the basics of making a budget, setting financial goals and online loan repayment calculators.
Computer Software
When it comes to managing debt, a simple spreadsheet can be your best tool. Simple to update as your debt obligations change (changing interest rates or new debt obligations), simple formulas to auto-calculate your debt position at any time, and shareable with other members of your household so you can all see and engage with your household debt scenario. If you have a Gmail account, you can access free spreadsheet software.
Mobile Apps
Mobile apps abound in helping you take back control of your financial affairs. From understanding where your money goes each month, Pocketsmith is a useful way to track your expenses. If you want a budget you can access at the click of a button, then an App like mybudgetpal will even allow you to schedule your upcoming bills and expenses. New Zealand banks also have their own platforms to help you view and manage your financial affairs.
Is using technology a better way of applying for and managing debt?
A huge positive of using technology to help you research, apply for and manage your debt, is that you'll benefit from:
A range of options – you'll be able to select the best option for your personal circumstances,
Immediate results – using technology usually ensures you get a quicker outcome on an application for finance,
Convenience – you can research and apply for debt when it suits you, not when it suits a third party to have a meeting with you.
Technology options – Nectar's online application process will allow you to apply for a personal loan from your smartphone, tablet, laptop or desktop.
Getting started with Nectar
We hope we've helped you understand how using technology can help you get on top of your finances. Check out our quick and convenient personal loan online process. You can get started with Nectar and receive a loan quote, including your interest rate, maximum borrowing amount and repayment options in minutes. Borrow better, faster today!
*Nectar's lending criteria and responsible lending checks apply.