Ready for a holiday? Consider a holiday loan
If we've learnt anything over the past few years, it's that travel can't be taken for granted. Pre-Covid, you would think nothing about booking a weekend getaway or arranging cheap flights for an overseas adventure. Nowadays, holidays require more planning and organisation. We've become accustomed to checking the Covid safety in certain countries, navigating managed isolation bookings, ensuring vaccine passes are at the ready, along with proof of a negative Covid-19 test.
It's difficult to know precisely the long term effects Covid-19 might have on domestic or international travel – will you still see regular cheap deals to our favourite destinations, or will plane travel and accommodation become more expensive? No matter the long term outlook, one thing is for sure. People are still eager to book in those bucket list holidays, once in a lifetime family vacations and luxurious honeymoons.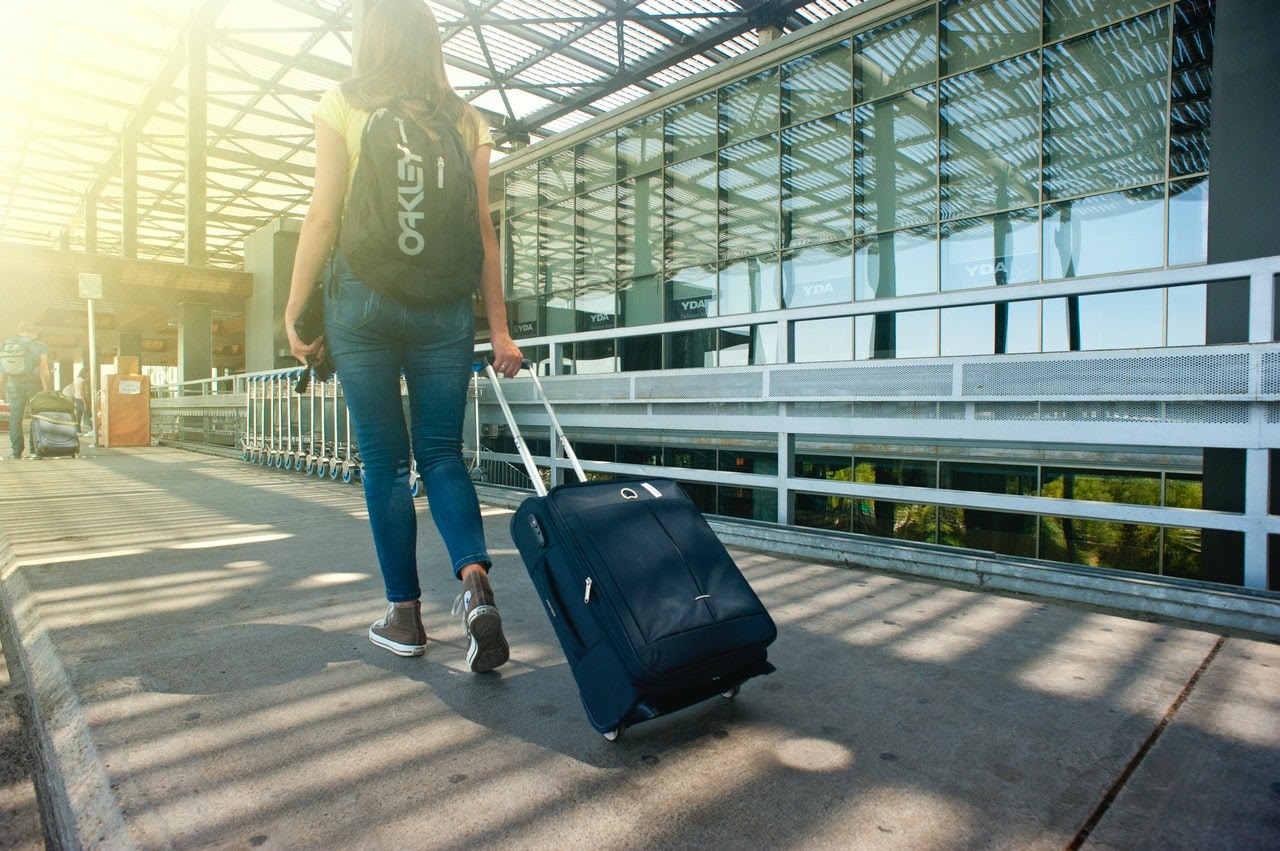 What is a holiday loan?
A holiday loan is a type of personal loan that you can use to finance that long-awaited Holiday. Whether you're planning your honeymoon or a trip overseas to be reunited with your loved ones, you might need a little helping hand to finance it.
You can use a holiday loan to pay for any part of your trip. Whether you put it towards flights, accommodation, or the activities you want to do once you get to your destination. A Nectar holiday loan will allow you to borrow between $2,000 – $30,000. Perfect to upgrade your accommodation for a special occasion, or shout the whole family those bells and whistles theme park tickets. Taking out this type of loan can help turn your dream vacation into a reality. Here is everything you need to know about holiday loans and how they work.
What should you consider before taking out a holiday loan?
We always recommend doing your own research before taking out any type of loan. Researching the different types of personal loans available will help you understand if you're making the right decision for your financial situation. There is plenty to consider when you take out a holiday loan, so take some time to think about what type of loan will work best for your individual situation. Remember that not all lenders are created equal, so doing your homework on the different products that lenders offer, along with the different rates available, will ensure you get a loan that works for your lifestyle.
Your holiday budget
Before you kick off your holiday loan research, you'll want to have a firm idea of the type of holiday you want. Get a realistic view of your flights, accommodation, car hire, activities and ticket prices for any events you want to attend. Depending on the type of holiday you're planning (think beach versus city), you may also want to allow for shopping or eating out budget. Once you have an idea of your holiday cost, work out how much you have in savings right now and how much you can save between now and your trip and factor this into your savings plan. Take a look at your holiday budget and your savings; a holiday loan could help you with the difference.
You can use some useful online holiday budget planning tools to take the guesswork out of your budgeting approach. Websites like Airbnb, Skyscanner and Booking.com are also great resources you can use to get a feel for prices in different countries.
Your holiday loan repayments
Before committing to any new lending, you'll want to be across all the terms and conditions of your repayments. When you consider repayments, you should consider the amount you'll repay, the frequency you'll repay it and whether your lender has flexible repayment options. Do consider that more frequent repayments will reduce your overall loan amount as you'll repay it more quickly and save on interest payments.
When you use a lender like Nectar, you can ensure the repayment terms fit your lifestyle. You can schedule your repayments to suit your pay cycle, so the money will always be in your bank account, and you won't default on any payments. If you think you'll be able to repay your holiday more quickly than your repayment terms and conditions outline, do check if you'll incur any penalty fees for early repayments. This should be a factor when deciding what kind of lender to go to for your loan. Nectar does not have early repayment penalties, so you can rest easy knowing if you can afford to repay your loan, you will not be penalised.
Early repayments are another way to save on your total holiday loan costs. If there is a change in your financial situation, like a salary increase, a work bonus, a small inheritance, or pay off any other outstanding debt. In that case, you may be able to make additional payments on your holiday loan – what a great use of an unexpected windfall.
Benefits of taking out a holiday loan
Sometimes, events come around sooner than expected, and you may not have the cash saved up to pull it off. That's where a holiday loan can come in handy. Save what you can, apply for a personal loan to top up what you're missing, and know that between now and your trip, there will be time to keep topping up your savings account. This extra pot of savings can be used for extra spending money and other expenses.
Once in a lifetime trips can also be financed with a helping hand from a holiday loan. No matter what you've got planned, a family reunion in the Pacific Islands or a honeymoon to a luxurious Queensland beach resort. Transform your budget holiday into an unforgettable one with a holiday loan.
You may also find that you've been saving hard and made most of your bookings, but then your travel plans change. An unexpected price hike for your flights or room rate change for your chosen accommodation. When these things happen, applying for a holiday loan and topping up your holiday savings account can ensure your well-earned trip is everything you dreamed it would be.
Save on interest charges
Some people may choose to simply add certain holiday expenditures to their credit cards – their flights, for example. They may also choose to use their credit card as a contingency fund in case costs blow out, or they need to top up the shortfall from the cash they've saved up. This approach may work well for some people, but if you haven't got a credit card or are keen to reduce the interest, you might be charged, then consider applying for a holiday loan.
Credit cards typically have higher interest rates than personal loans. They also tend to have smaller limits available compared to a personal loan. If you were to miss any of your credit card repayments, you would likely see the interest charges skyrocket. Sometimes life happens, and you can forget to make a payment. It's worth looking into the penalties from lenders if this were to happen. You don't want to be put in the position of paying huge interest rates each month.
Repayment flexibility
Having flexibility with making repayments can be really helpful, especially if you're trying to budget around a financially difficult time of the year. It's a good idea to factor this in around Christmas gift-giving, working around a large insurance payment, or if your income is seasonal. A lender such as Nectar allows payment flexibility around your payday to choose how often you want to repay your holiday loan; if you wish to pay more than you need to on occasion, that's fine too. Nectar doesn't charge you for early repayments, which can be hugely helpful if you're expecting a work bonus or have a side hustle that occasionally generates additional income for you but might be sporadic. Repayment flexibility can also mean you pay less interest over the lifetime of your loan too. If you repay it early – that's a win!
Getting started with Nectar
Need a great rate on a holiday loan? We'd love to help with your personal loan requirements. Check out how much you could borrow and learn more about our personal loans. You can get started with Nectar and get a personalised loan quote online which will include your interest rate, maximum borrowing amount and repayment options. Borrow better, faster today!*
*Nectar's lending criteria and responsible lending checks apply.