Planning your dream honeymoon (a loan can make it possible)
Recently engaged? Spending your weekends visiting wedding venues? Sick of agonising over the wedding guest list with your in-laws? We get it. Wedding planning can be stressful – especially when you need to work around budgets, family and expectations from one another. One of the more interesting aspects of wedding planning can be day dreaming about your honeymoon – a celebration of being married (finally!), and having the wedding itself behind you. While weddings are often about bringing friends and family together, a honeymoon is all about celebrating your love for one another, just the two of you.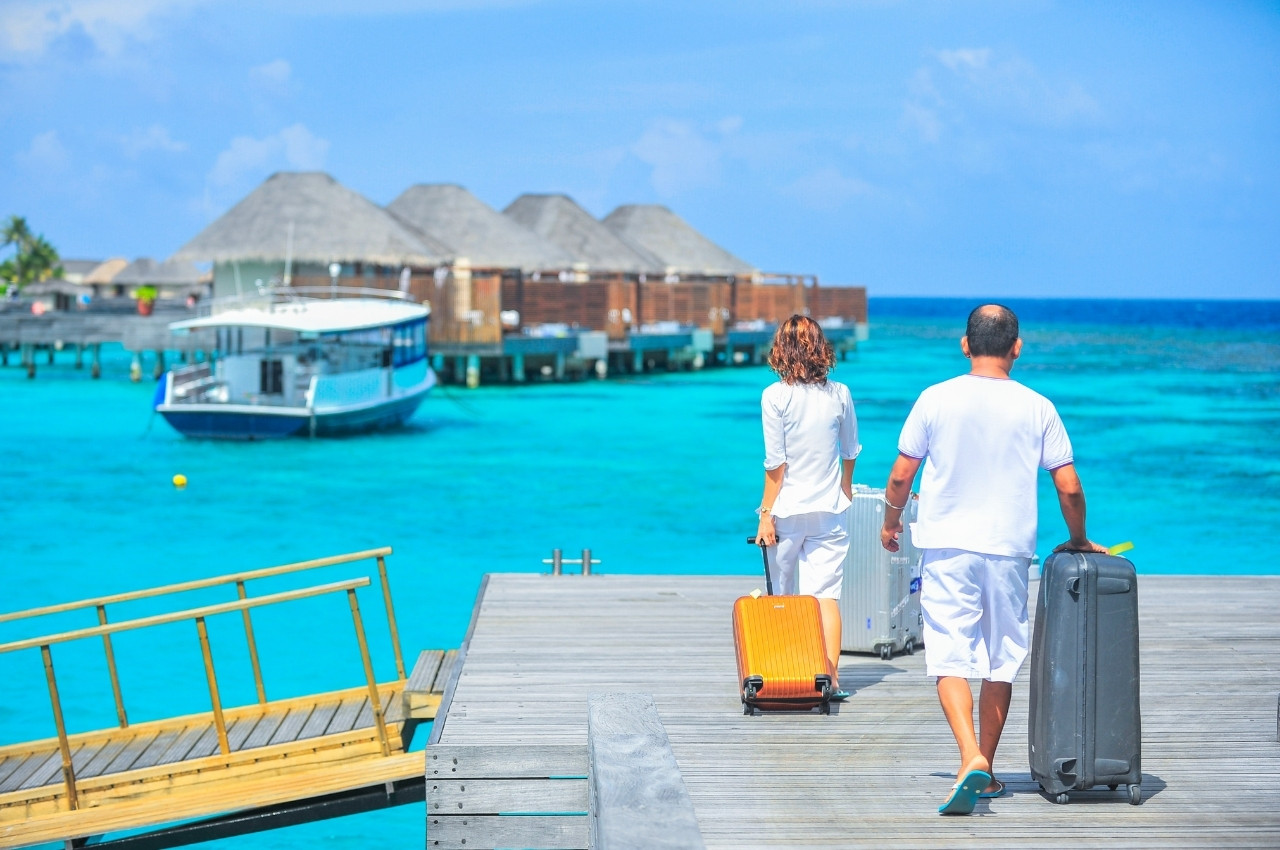 And if having a family is on the cards, or you already have children, a honeymoon can sometimes be that last trip you take together as a couple for a while, or your first break away from the kids in forever. Why not make it a holiday to remember? That's why newlyweds often opt for somewhere warm, somewhere romantic, and accommodation that doesn't remind them of their backpacking student days, or surrounded by families holidaying with preschoolers.
For most couples, a honeymoon is a once in a lifetime experience that will provide memories for the years to come. Let's take a look at what you need to consider when planning your honeymoon, as we have plenty of tips to ensure that you don't spend a fortune.
Honeymoon planning
1. Common, affordable honeymoon destinations
For Kiwis, honeymoons can be about exploring our own world class beaches, or getting our adventure on with an adrenaline filled trip to Queenstown. Often though, this is just the excuse many Kiwis need to dust off the passport and explore overseas. We're lucky to have the East Coast of Australia and the many Pacific Islands on our doorstep – great locations for guaranteed warm weather, endless beaches and a focus on the R's: romance, resorts and relaxing. Australia honeymoon or Pacific Islands honeymoon anyone?
Want a mix of culture, sun, beach, great wine and wildlife? Australia could be the perfect place for making memories together. If it's relaxation and resort life you're after, then the Pacific Islands has a range of options catering for all budgets.
Before Covid-19, more far flung destinations were popular, and will continue to be so again: Thailand, Sri Lanka and Bali honeymoons are popular for their cheaper accommodation and day to day expenses than locations closer to home.
2. Travel agent vs self-booking honeymoons?
We've all booked flights before, and used online sites such as Expedia or Booking.com to book accommodation, so why would you consider using a travel agent for your honeymoon? It is worth having a chat to your local travel agent, as they often get access to special deals for booking both flights and accommodation in one go (honeymoon packages), and can access early booking deals too. Honeymoon package costs do vary online and at travel agents, so do your homework. Travel agents have often travelled to your chosen destination, so can give great advice on where to stay and what to do while you're there.
3. Cheap honeymoon deals
Who doesn't like a cheap deal? Once you've chosen your destination, keep an eye out for early bird specials, 'stay 7 nights, pay for 6 nights' offers and Honeymoon Packages offered directly by your accommodation. They can offer deals on local activities and restaurants that can really help keep your holiday budget under control.
Cheap deals often require flexibility around travel too. Are you happy to travel on the shoulder seasons, arrive mid week or commit to a certain number of nights to access the best rates?
4. When to go on honeymoon
With three quarters of weddings held over the summer months, this is a natural time to look at honeymoons too. While some people may feel strongly about heading away the night of, or day after their wedding, others might be happy to hold off a few weeks or months to make the most of the weather, avoid rainy or cyclone season, skip swimming with jellyfish or optimise their leave from work by making the most of public holidays.
5. Reducing your honeymoon costs
Now is a great time to review your Airpoints balance – you may find that between you both, you can fully fund your plane flights with Airpoints, or use Points Plus Pay to drastically reduce your flight cost. This can be a huge saving for couples.
Another commonplace way to get you on your way to a dream honeymoon is to create a Honeymoon Registry. You could open a new bank account and ask guests to contribute directly, or use an online honeymoon registry tool.
6. Check your honeymoon destination entry requirements
There's no escaping the need to upskill on travel entry requirements these days. Before Covid-19 we worried about visas and vaccinations, nowadays we need to keep across Covid entry requirements. These can change regularly so be prepared by keeping across the latest media articles on overseas travel, and following safe travel guidelines from the Ministry of Foriegn Affairs and Trade.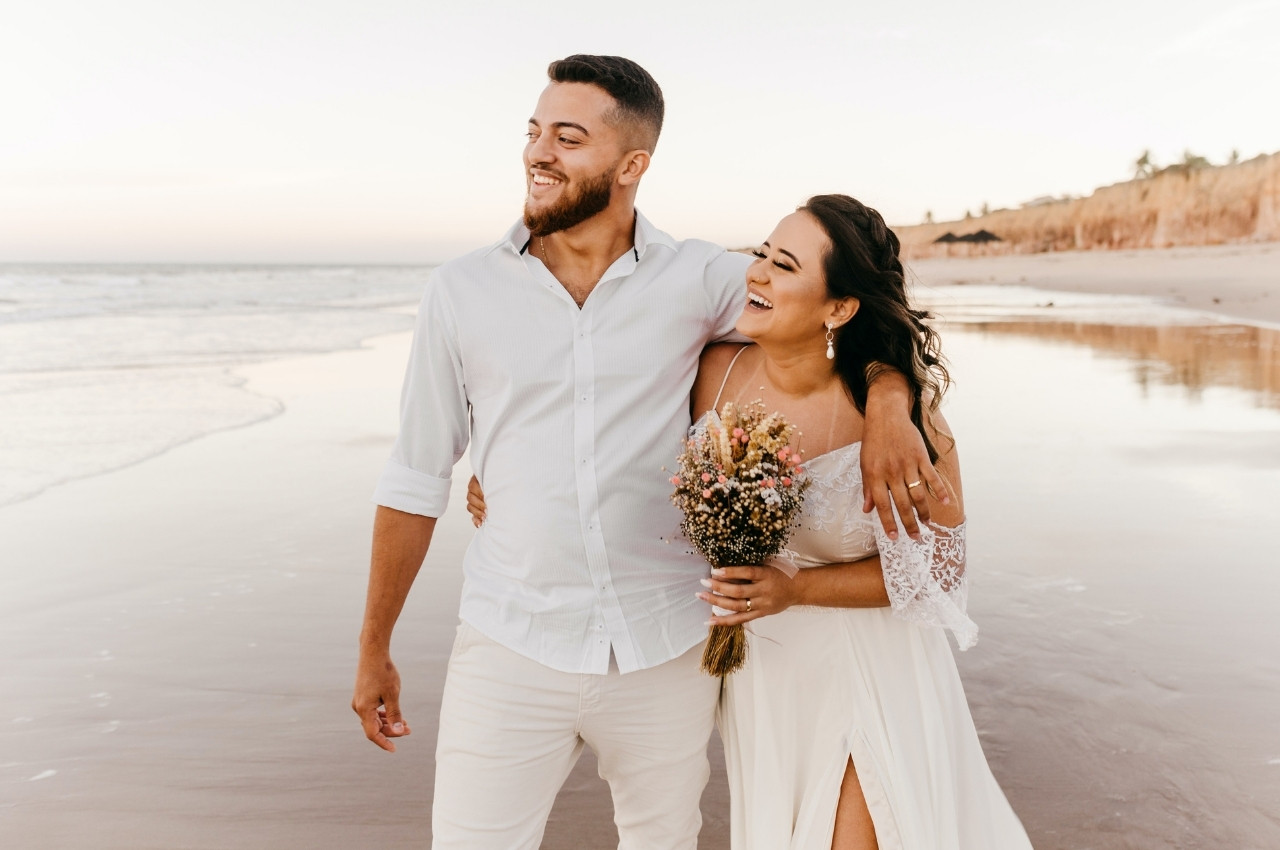 Budgeting for your honeymoon
Time to save
The good thing about weddings (and honeymoons!), is that they're not often quick turnaround events. Many people take a year to plan their wedding, giving them plenty of time to book and organise what they need to, and save for the honeymoon! Consider creating a separate bank account early on in your wedding preparations so you can put money aside each month for your honeymoon.
Delaying your honeymoon
Delaying your honeymoon to save up the extra you need can mean the difference between a hotel with a pool to relax by, or being able to eat out each evening. For some couples, delaying your trip can be worth the memories you'll have of your dream honeymoon.
How much will your honeymoon cost?
Don't make the mistake of thinking your honeymoon costs will simply be flights and accommodation. You have plenty of other costs to factor in too. The cost will depend on the number of nights you're away, so a sensible approach might be to research the costs of some of the below items, and multiply them by the number of days you'll be away. This should give you a better idea of what you can afford.
Flights – are you booking economy or keen to look into business class or premium economy?
Accommodation – a luxury Airbnb, a hotel with a pool, or a fullscale resort? Your accommodation preference will have a variety of room types to suit most budgets so do your research on your dream room.
Food – is a complimentary breakfast a must for you? Do you intend on eating out each evening? Understanding what meals you might self-cater and which you'll outsource will give you a good feel for your food and beverage budget.
Attractions – are there must-see attractions at your chosen destination? A once in a lifetime helicopter ride? A scenic boat ride? Couples spa treatment? Wine tasting? Cost out any must-see activities before you go and consider booking tickets early to reduce your activity cost.
Travel Insurance – a must have item for a hassle-free honeymoon
Pet care – need to pay for a kennel or cattery? This will be part of your trip expenditure.
Plan B – with pandemic uncertainty likely to be with us for the foreseeable future, you might want to consider fully refundable accommodation and flexi airfares. Understand what you will and won't be able to get refunded or rescheduled so you can make a balanced decision.
How a personal loan can help finance your dream honeymoon
We understand that weddings can be expensive, even with family helping you out for your special day. Often the honeymoon can be left at the bottom of the list to be budgeted for. If a honeymoon is important to you though, a holiday loan or personal loan can help to pay for some or all of your trip.
You might find that you get a better interest rate with a personal loan, than by using your credit card to fund your honeymoon expenses. And you might need to pay early for items like flights and accommodation to secure the best deals. Over time, saving on interest payments can really add up.
Couples can also use a holiday loan in case they need to put Plan B into action. Having the peace of mind of a personal loan you can draw on in case you need to stay longer at your destination than you planned, or have unexpected medical expenses while you're away can all be managed using a personal loan. And if you don't end up using it all? With a lender like Nectar, you can pay it back as soon as you get home, with no early repayment fees.
How much can you borrow for your honeymoon?
With Nectar you can borrow unsecured funds up to $30,000, or as little as $2,000. Use our loan calculator to find out how much you could get.
Getting started with Nectar
Need a great rate on a holiday loan? We'd love to help with your personal loan requirements. Check out how much you could borrow and learn more about our personal loans. You can get started with Nectar and get a personalised loan quote online which will include your interest rate, maximum borrowing amount and repayment options. Borrow better, faster today!*
*Nectar's lending criteria and responsible lending checks apply.