Budgeting tips for Christmas and the summer holidays
As retail stores well and truly embrace the festive season, and the weather warms up, we're reminded that Christmas is coming and summer holidays are around the corner. With everyone's purse strings a little tighter this year, thanks to the cost of everyday items such as food and petrol increasing, splashing out on Christmas presents and a well earned holiday can be a bit daunting. Luckily there is still time to plan, budget and make sure you're getting the best deals.
Do you already have a household budget in place? You may have already allowed for your annual summer holiday and Christmas gift purchases. If not, what areas could you cut back on in November, December and January to ensure you free up some cash to ensure you are prepared for Christmas and have a relaxing holiday? Electricity costs are usually lower in the summer months, and your commuting costs may drop off if you have leave planned. How can you redirect seasonal savings like these into your Christmas and holiday planning? If you don't have a household budget in place, there's no time like now to kickstart your approach to managing money and setting financial goals. Check out our budget setting tips.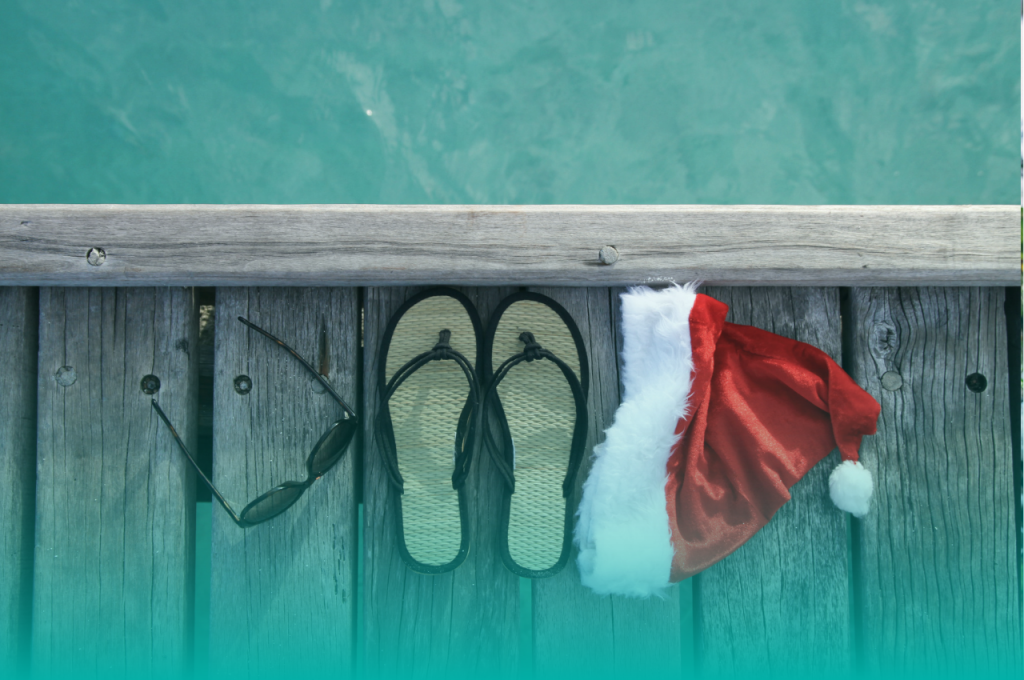 Six tips to save money this Christmas
Make a Christmas gift plan
A great Christmas savings hack is plan, plan, plan. They say you spend less at the supermarket if you go in with a shopping list and Christmas should be no different. Having a clear list of people you want to buy for, gift ideas for each person and a maximum budget per gift will help you rein in your Christmas expenditure. You won't be tempted to splurge on extra gifts, or be lured by items that appear to be great value but aren't specifically on your approved to buy list.
Have a Christmas gift budget
How to spend less? Having a Christmas budget is crucial. You may find items on special and go under budget for certain family members or friends. Think about how you might redirect these savings – into additional gifts, or straight to your summer holiday savings fund?
Shop the sales
Retail stores and online brands all want your hard earned Christmas gift dollars and they'll be competitive about getting it too. If you have a Christmas gift plan and a strict Christmas budget you're well placed to do your research about where to get the best deal on those items – watch out for expensive online shipping costs that might make buying local a more affordable option. Being organised early can also ensure you can take advantage of early bird specials and have plenty of time to wait for international sourced items to make it in time for Christmas Day.
Black Friday (the last Friday in November) is increasingly a great sale day and sale weekend to get some well priced bargains. It's also worth considering vouchers for Christmas so your loved ones can make the most of Boxing Day sales.
Experiences over gifts
Parents and siblings may value the gift of your time over a material gift. Think about one on one activities you could gift loved ones, or family experiences that make lasting memories. Organising a family picnic or BBQ, doing one of New Zealand's great walks together, or getting a voucher for a discounted meal/ excursion/ tour together can be a great value way to celebrate Christmas.
Sustainable and local gifts
Kiwis are increasingly mindful of our impact on the environment and your family and friends might appreciate a sustainable or locally sourced gift this Christmas. Whether that's something for the garden, an item made from recycled or repurposed materials, or supporting a local artisan and their small business. Gifts like these can have more meaning and impact for some people than mass produced gifts.
Make your own gifts
How can I save more money? The thought of hand crafting something for family and friends can be terrifying for some people, but let go of those thoughts of homemade pillowcases or whittled wood objects that you may have last tackled as a tween. Making your own gifts doesn't necessarily mean you need to be a skilled seamstress or master craftsman. In fact, you don't need any skill whatsoever to propagate your favourite indoor plant, or whip up a batch of relish, jam or festive baking. If candles, soap and bath salts make up a fair chunk of your gift giving list this year, consider making these yourself – there are endless DIY, step by step recipes online.
Summer holidays on a budget
Are you likely to earn less money over the Christmas and summer period? Or are you expecting a Christmas bonus this year? These factors can all play into your summer holiday budget.
Now is a great time to think about what a realistic budget is for your holiday plans and how flexible you can be to make your money work harder so you can enjoy some quality R&R.
Travelling off peak
The Christmas and New Year period is without a doubt the most expensive time of the year to head away. Accommodation is under pressure and accommodation providers charge high rates as a result. Flights can also be expensive, and traffic on the roads can take all the fun out of a long awaited road trip. Consider planning your holiday in between long weekends – you'll likely find more affordable accommodation and travel options rather than travelling at these peak times.
Saving money on accommodation
If you're open to alternative accommodation, consider camping grounds to pitch a tent and inexpensive cabin or unit options. These can often be the best value accommodation options in popular tourist destinations.
If you have your own transport, consider booking a holiday home or motel just outside your ideal destination. You can save on accommodation but still enjoy the sights and attractions of your chosen destination.
Saving money on activities
If you've decided on your destination and organised your transport, it can be useful to pre-plan a high level itinerary for any activities you want to do while you're there. You'll have plenty of time to make an early-bird booking or watch out on voucher sites for discounted entry fees or package deals.
Saving money on eating out
Accomodation with self-catering options can be a big money saver. If you're able to eat breakfast and arrange or pack your own lunches, this can really add up in savings. Especially if you're a family group. Channel your food budget into low cost ice cream treats while you're out and about, enjoy what summer has to offer with fish and chips or takeaways at the beach. Minimise your sit down restaurant meals as much as possible and don't be tempted by expensive room service options.
Saving money on travel
At home mini breaks can be just as relaxing as heading away, with a little pre-planning. Think like a tourist in your own city or town. What activities haven't you done for ages? Are there day walks or day trips you keep meaning to do but have been putting off? What art and culture exhibitions or shows are coming to town that you could tie into your mini break plans? Is there a new cafe or restaurant you've been dying to check out? Plan an outdoor movie night in your backyard, or a holiday vibe BBQ or drinks night with friends.
The trick is to minimise the domestic chores that will inevitably be there tomorrow and make a clear plan and stick to it. Again, voucher sites can ensure your local plans are inexpensive and planning things you wouldn't usually do can make the time off you've planned feel worth it.
Personal finance advice
If you're struggling with making a budget this festive season, there are free money management services available (https://www.moneytalks.co.nz/) and personal finance advisers (paid services).
How much can you borrow with a personal loan?
With Nectar you can borrow unsecured up to $30,000, or as little as $2,000. Use our loan repayment calculator to find out how much you could get. We offer holiday loans to make your holiday planning easier, and emergency or urgent loans to meet your cash flow needs.
Getting started with Nectar
Do you need a great rate on a personal loan? We'd love to help with your personal loan requirements. Find out how much you could borrow and learn more about our personal loans. You can get started with Nectar and get a personalised loan quote online which will include your interest rate, maximum borrowing amount and repayment options. Borrow better, faster today!*
*Nectar's lending criteria and responsible lending checks apply.