Travel NZ on a budget –
how a personal loan can help
As the weather starts improving, we start planning our summer holidays. Enjoying the sun, experiencing the water – whether it be lakes, beaches or rivers, and ticking off some special family experiences.
Family summer holidays have it all. Some people make lasting family memories on their annual camping trip. Others prefer to rent a bach or holiday house for a more comfortable and relaxing holiday.
Kiwis love to get out and explore, but Christmas is often an expensive time of year. That's why the summer holidays can be a great opportunity to explore our own backyards. The bonus is that you can support local tourism operators, accommodation providers and local restaurants and cafes. For some, affording the traditional family getaway at this time of year can feel a little overwhelming.
We want to provide you with some great local holiday ideas, and some options for financing a holiday you deserve. Everyone deserves an end of year break!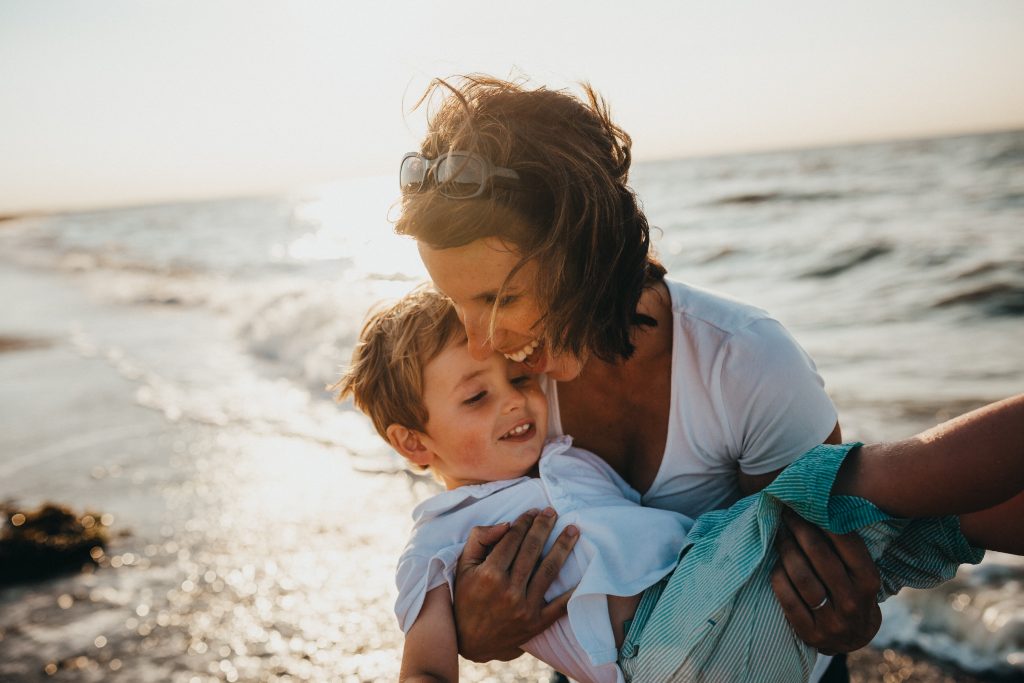 What types of family holidays can you take this summer?
1. Introducing the Staycation
If you're a family with busy weekends, chances are there are lots of family-friendly activities you've never done, not far from home. Be a tourist at home this summer, and explore your local walks, attractions, cafes, beaches, museums that you don't usually have time for.
Make it more special with planned home activities too – family movie nights, picnic dinners in the backyard, and family craft activities. It could be a great time to connect with local family and friends you don't see often – arrange to do some of those local activities with them, or host them at home.
With time off work and no "school term schedule", a family staycation can be a thoroughly relaxing way to have a break and have some much-needed family time. Who knows, you might even have time to tick off some home and garden projects while you're at it!
2. The great New Zealand road trip
A roadie with the kids can be a nightmare for some, and an amazing experience for others. The key to a successful family road trip is the planning – car snacks and activities for the kids and regular leg stretches. Pre-book your accommodation at peak summer times to secure your place to stay. No one likes the stress of dinner time looming and you still haven't found a motel!
A roadie is a great way to personalise your itinerary and see New Zealand at your own speed. You can be planned, but not tell the kids your exact route, so they can have the fun of a real adventure.
If you don't have a vehicle, you'll need to factor in rental car costs or consider a campervan or bus/train travel. Otherwise, petrol and accommodation are your other key costs.Accommodation costs can vary from camping grounds to motels to hiring a bach. Bear in mind that costs can skyrocket in popular holiday spots and at very busy times of the year.
3. Local day trips
To avoid accommodation costs, have a think about where you can go on a day trip from your home. These destinations might not be typical places you'd venture to over a weekend, but when you have more time available, a day trip to Matiu/Somes Island or Kapiti Island from Wellington could be a perfect day-filler.
If you're further north, why not treat the kids to a visit to Hobbiton or the Waitomo Caves. These places might not be suitable for overnight stays. However, they can be visited for a day trip if you plan carefully.If you live in the South Island, a day trip to a new beach or lake, or other natural attractions like the Punakaiki Rocks or Franz Josef Glacier can be a fun day adventure.
4. New Zealand's Bucket List destinations
What a great time of year to explore and tick off some of those bucket list activities and locations! If you like adventure, you may want to go to Taupo or Queenstown for a unique bungy jumping experience. Maybe your family hasn't seen or smelled Rotorua's bubbling mud pools and geysers, which are enjoyable for people of all ages.
There are plenty of family-friendly activities – free and paid – in popular locations such as Nelson, Hanmer Springs, Wanaka, Taupo and the Coromandel. Expect to pay a little extra for accommodation in these popular destinations in the peak summer holiday period.If your bucket list dreams involve nature and our spectacular natural environment, this could be the time for a great New Zealand walk, a lakeside stay, family camping trip or beach adventure.
5. A New Zealand holiday without the planning?
Yes, you can book an all-inclusive family package holiday, even in New Zealand. Don't add to your Christmas stress with holiday planning stress and seek out a local travel agent to give you a hand.
Some accommodation providers and airlines put simple holiday packages together to make your life simpler. You'll be sure to see all the tourist highlights in your chosen destination without any of the stress of planning. Enjoy!
6. Treat yourselves to a luxury escape
If you and your family are in need of a luxury getaway, New Zealand has lots of options. New Zealand has options for luxury accommodation, helicopter tours, and private day spas to suit different preferences and budgets.
You might choose a luxury escape with the kids, or even better, an opportunity to let the grandparents step in so the parents can have some well deserved 'us' time. There's no better way to recharge for the year ahead than dining in restaurants with no children's menu, having a drink or two and taking advantage of the rare opportunity to sleep in.
Financing your holiday with a holiday loan
Now you've decided what kind of holiday you're keen to have, you'll need to start booking and work out how you'll pay for it.
Taking out a personal loan to finance your holiday isn't necessarily top of the list, but it can have significant advantages.
Take the heat off your credit card
As we approach Christmas, credit cards are getting a workout. Check your credit card limit to see if you have the funds available. Instead of increasing your credit card debt with high interest rates, explore finance options with lower interest rates.
At Nectar, you can borrow money for your holiday. You can borrow between $2,000 and $30,000*. The loan has a fixed interest rate for its entire loan term.
Managing upfront costs
Flights, ferries and other travel can be significant upfront costs if you're travelling as a family. Last minute travel can be even more expensive. Review your accommodation's terms for any potential deposits or upfront payment requirements that may affect your available funds.
Saving your cash for your day-to-day holiday expenses can be a better option for some people.
Pay your holiday back when it suits
Some people like to have the flexibility to pay off their holiday in the weeks or months after the fact. Perhaps you are anticipating a work bonus following the Christmas break.
Alternatively, you may be conscious of the fact that the beginning of the year will revolve around work and earning money. Enjoy summer and know that your regular payments will cover your personal loan when you return to work.
No fees for early repayments
If you're feeling flush, Nectar won't penalise you for topping up your repayments. Once you pay it down, you can kick back and start planning your next holiday break away.
Allow for unexpected costs
Even the best holiday planners may not have prepared for a vehicle breakdown, bad weather washing out your campground or unexpected holiday guests to feed. Having quick access to finance can make all the difference in getting your holiday back on track. At Nectar, get a quick online quote and if approved, money can be in your account on the same day.
We always encourage people to plan for the unexpected. So, do a holiday budget, and work out what you'll need for contingencies or unexpected costs. Get a holiday loan from Nectar to cover upfront expenses or as a backup cash option in case of emergencies. It's always helpful to know what your Plan B is, before you pack your bags.
Personal finance advice
Unsure of how to manage your money? You can access free personal finance services or pay for professional personal finance advice. The Financial Markets Authority also provides useful information on seeking financial advice.
How much can you borrow with a personal loan?
With Nectar you can borrow unsecured up to $30,000, or as little as $2,000. Use our loan repayment calculator to find out how much you could get. We offer debt consolidation loans to simplify multiple debt repayments, and emergency or urgent loans to meet your cash flow needs.
Getting started with Nectar
Can't wait to start planning your dream holiday? As you can see, there are plenty of options to get you started. Find out how much you can borrow today, and check out our competitive holiday loan rates. Get started with Nectar for an instant quote. Borrow better, faster today!
*Nectar's lending criteria and responsible lending checks apply.