North Vs. South Island: Where could a personal loan take you?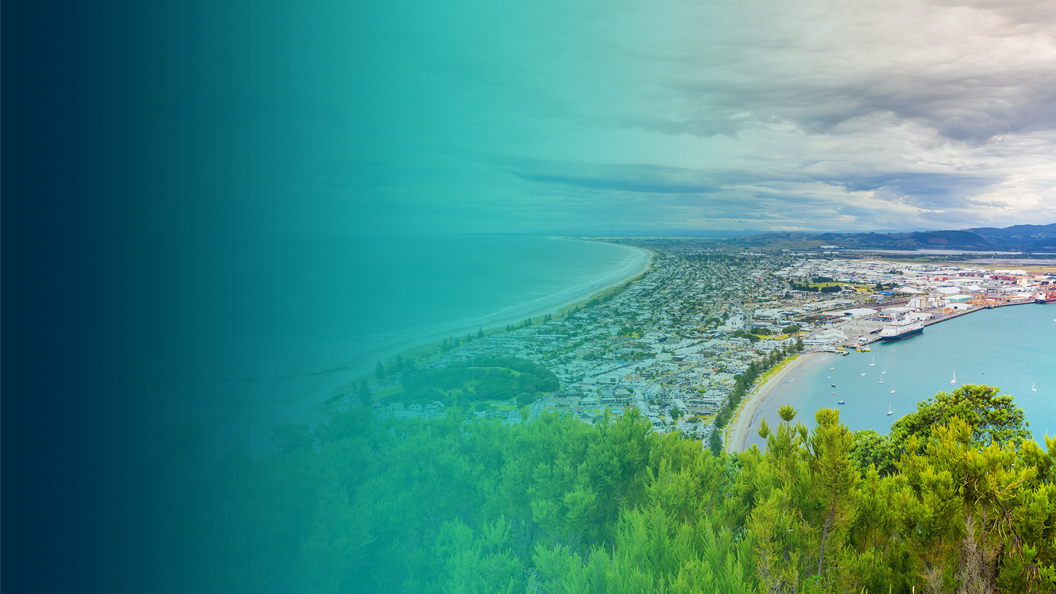 More and more people are discovering that a personal loan from Nectar is a great way to finance that overdue holiday you've been dreaming of. Personal loan interest rates are frequently lower than credit cards, making them an ideal choice to fund your next adventure. Fortunately for New Zealanders like us, we don't need to travel to the furthest reaches of the world to find breath-taking landscapes and stunning scenery. Some of the world's most beautiful destinations are just down the road! If you had the extra cash, where would you like to go?
Nectar is very proud to have teamed up with The Rock FM for the North Vs South Daily Quiz! While Jay & Dunc on the Rock Drive sort out which island boasts the smarter people, we wanted to give the two islands a chance to compete for the top travel destination. Nectar's personal loans are a great way to turn your dreams of a family holiday into a reality, but with so many great destinations to choose from, you might need some help narrowing the field.
While denizens of the North and South Islands duke it out in a battle of wits on The Rock Drive, we thought we'd pit some of the top destinations on each island against each other to help you determine where best to travel with Nectar, one of the most trusted names in personal loans NZ wide! Whether you're looking for mountains, lakes, beaches, or anything else, continue reading below to see which island comes out ahead!
Mountains
North Island: Mt. Taranaki
A lone spire rising from Egmont national park, Mt. Taranaki is such an imposing presence on the North Island's southwest region that it alters the area's climate. The 120,000 year-old stratovolcano offers some of the North Island's most breath-taking tramping expeditions, as well as some of New Zealand's most tumultuous weather. The stark contrast between Taranaki and its outlying hills helps the North Island, lesser known for its mountains than the South Island, punch above its weight.
South Island: Aoraki
Australasia's tallest peak is certainly a sight to behold, towering over Lake Pukaki in part of the South Island's most remote national parks. Draped in snow and ice year-round, Aoraki (also known as Mt. Cook) promises some of the most dramatic views anywhere in the South Pacific, giving the South Island the nod in the mountain match-up.
Lakes North Island: Lake Taupo
New Zealand's largest lake, all 59 cubic kilometres of Lake Taupo's craterous depths add up to a splendid weekend of camping, cycling tours, skydiving, and even some Maori cultural discoveries. Taupo hosts over 2 million visitors every year.
South Island: Lake Wakatipu
Providing the backdrop for beloved Queenstown, Lake Wakatipu cuts a dramatic path through the Southern Alps, cradled by a stretch of mountains known as the Remarkables. With jet boats, cruises, paragliding, and skiing all popular within view, the area is more than just a pretty sight. While not as large as Lake Taupo, Lake Wakatipu is decidedly more dramatic, and offers much more to do, giving South Island the points in the clash of lakes.
Beaches
South Island: Abel Tasman National Park
The rocky coasts of the South Island part at Abel Tasman, where kayaking, cruising, and tanning on the sandy strip are among the area's favourite pastimes. Many cycling and tramping trails in the national park award their participants by concluding at the beach, just a few short kilometres south of Nelson.
North Island: Mt. Maunganui
Regularly voted New Zealand's best beach, Mt. Maunganui (often called "The Mount" by locals) in the Bay of Plenty offers a stunning tropical beach vibe with trendy cafes and great surfing. The South Island is often more lauded for its scenery, but there's no competing with the white sand and sunshine up north. Mt. Maunganui has the edge.
Hot & Cold
South Island: Franz Josef Glacier
It's hard to believe that among the sunny coastline and lush vegetation of the South Island's West Coast region flows a river of ice thousands of years old. The Franz Josef Glacier is frequented by helicopter tours that bring tourists to the icy surface to enjoy crystalline caves, but walking trails allow a glimpse for more budget-savvy travellers as well.
North Island: Rotorua
One of the world's true geothermal oddities, Rotorua is rife with subterranean splendour. The smell of sulphur hangs heavy in the air for the area's millions of annual visitors, arriving to soak in the steamy hot springs and hot sand beaches, marvel at the boiling mud pits, and be dwarfed among the area's towering redwood forests. When you add that regular shuttles can easily make Hobbiton and the Waitomo glow work caves a part of your holiday, it's hard not to give Rotorua the edge.
Looks like it's a draw!
There's no denying that both of New Zealand's islands offer a wealth of terrific travel destinations, so what are you waiting for! Get Started planning your next holiday with a personal loan from Nectar and tune in to The Rock Drive from 3-7 pm on weekdays for a chance to represent your proud island in the North Vs South Island Daily Quiz!
*Nectar's lending criteria and responsible lending checks apply.